Managing Director | IT-BPO, Business, and Commercial Real Estate Consultant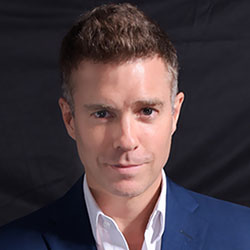 Gregory Kittelson is the Managing Director of Kittelson & Carpo Consulting. He manages the company's day-to-day operations and provides consultancy services to local and foreign investors on best practices in company formation, business registration, recruitment, executive management, and retention of human capital in the Philippines. 
An American business consultant, Gregory has been living in the Philippines for the past 17 years and has co-founded three companies — Kittelson & Carpo Consulting, KMC Savills, and KMC Solutions. KMC Savills is a fast-growing Real Estate Services Firm and KMC Solutions is the largest Coworking Spaces and Flexible Workspace Provider in the Philippines.  
In addition to scaling his own companies, he also works as a trusted advisor for tech and mobile startups, IT-BPOs, and real estate companies seeking to set up operations in the Philippines or expand to other countries in the Asia-Pacific region. 
Gregory is also an advisor, director, and investor in Zennya, a Health and Wellness mobile app and Sprout Solutions, an HR and Payroll Software Provider in Southeast Asia.  
At present, he actively manages his three companies and regularly participates in business forums about coworking spaces, outsourcing, real estate, flexible office solutions, and startup mentorship in the Philippines. 
Looking to establish a corporate presence in the Philippines?
Kittelson & Carpo Consulting has incorporated thousands of companies in the Philippines and helped make their business registration processes run smooth and fast.