Business Relationship Manager
Area of Focus:

Business Relations | Client Management |
Networking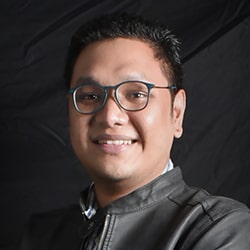 Sherwin Urbano is the Business Relationship Manager of InCorp Philippines. He closely works with the company's business unit heads and clients to nurture robust business relationships in the industry. He also works with the support groups to leverage data and drive continuous improvement in service delivery and sales. With his in-depth knowledge on InCorp's services, he is able to assist clients on addressing concerns and attend to their needs to experience a seamless engagement with our firm.
Prior to assuming the role of the Business Relationship Manager at InCorp Philippines, he has more than seven years of extensive experience in the Human Resources industry through working with various companies. He also has almost two years of experience as the Business Operations and Strategy Manager of Carpo Law & Associates which cemented his credentials to work as the Business Relationship Manager. 
His pleasing personality, interpersonal skills, and B2B experience has equipped him to represent our company in networking events hosted by our industry partners to foster business growth and rapport with potential business clients.
Looking to establish a corporate presence in the Philippines?
InCorp Philippines have incorporated thousands of companies in the Philippines and helped make their incorporation processes run smooth and fast.