Country Head and President
Area of Focus:

Incorporation | Corporate Compliance |
Legal |

Business Advisory |
Tax Advisory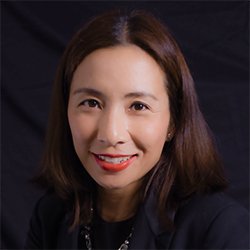 Amanda Carpo is the Country Head and President of InCorp Philippines, as well as the Managing Partner of Carpo Law and Associates. Her main areas of expertise include providing legal advice on inbound foreign investment to local and foreign clients, particularly those seeking assistance on market entry into the Philippines. Her other areas of competence include business incorporation, real estate law, taxation, outsourcing/offshoring (IT-BPO), and PEZA & BOI. Along with Gregory Kittelson and Michael McCullough, she is the co-founder of KMC Savills and KMC Solutions, the country's leading flexible office provider.
Before establishing the business entities mentioned above, she was a former senior tax consultant lawyer for PricewaterhouseCoopers (PwC), Philippines. Much of Amanda's work experience is in international business transactions and inbound investments to the Philippines.
Amanda obtained her Juris Doctor degree from the Ateneo De Manila University – School of Law and earned her undergraduate degree in Political Science from the University of the Philippines.
Looking to establish a corporate presence in the Philippines?
InCorp Philippines have incorporated thousands of companies in the Philippines and helped make their incorporation processes run smooth and fast.