BI Allows Foreigners Without Stamped Visa to Depart the Philippines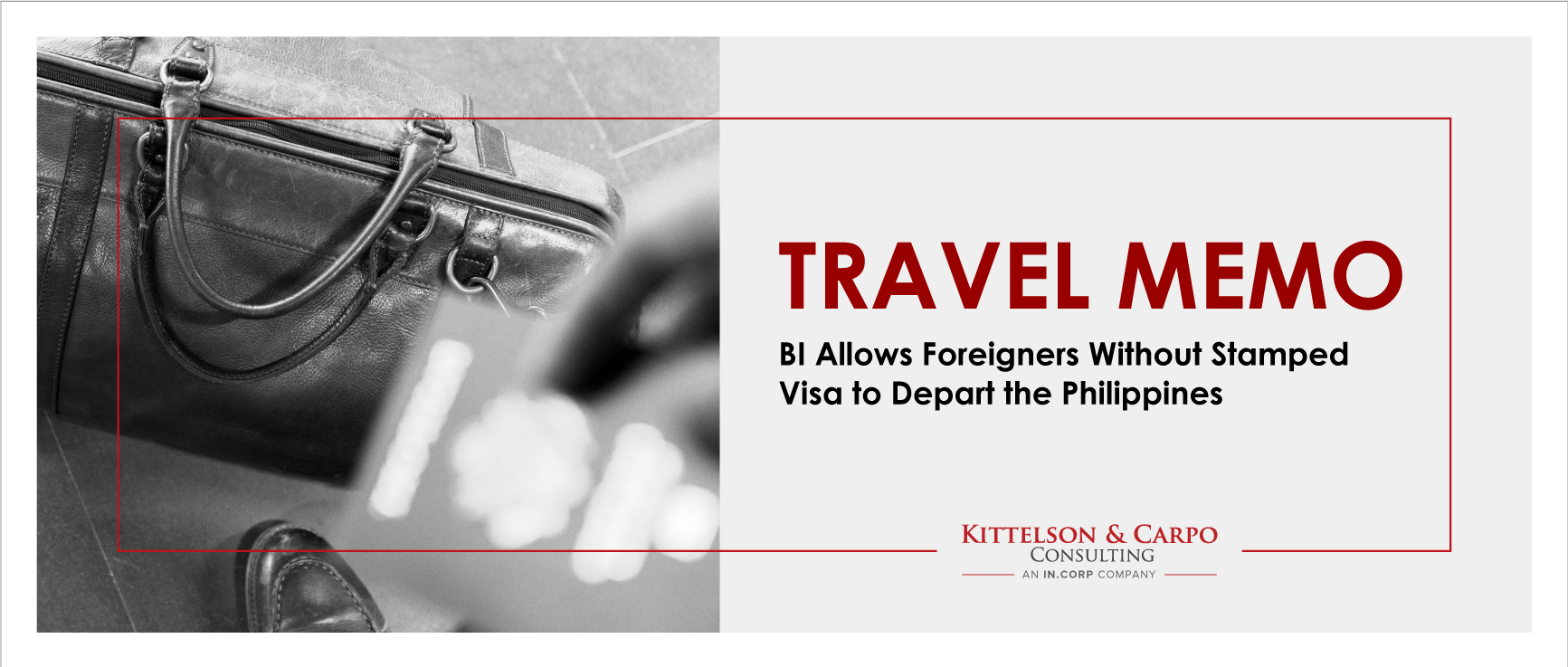 The Bureau of Immigration (BI), in a press release dated April 03, temporarily allows foreign nationals to depart the Philippines even without a stamped visa in their passports, provided that their visa application was approved.
Requirements to be presented to the Immigration Officer:
Valid Passport

Print-out of name in the agenda at the time of visa approval

Official Receipts proving payment of reentry and exit permit fees

Department of Justice Endorsement or Certification from the approving officer*
*whichever is applicable
BI implemented this measure to further ease visa restrictions for foreigners with approved application to leave the country during the Enhanced Community Quarantine (ECQ). This allows foreigners to return to their home country despite unfulfilled procedures for visa application. Upon return to the Philippines, they are instructed to immediately proceed to the BI office for application of visa revalidation and its implementation on their passports.