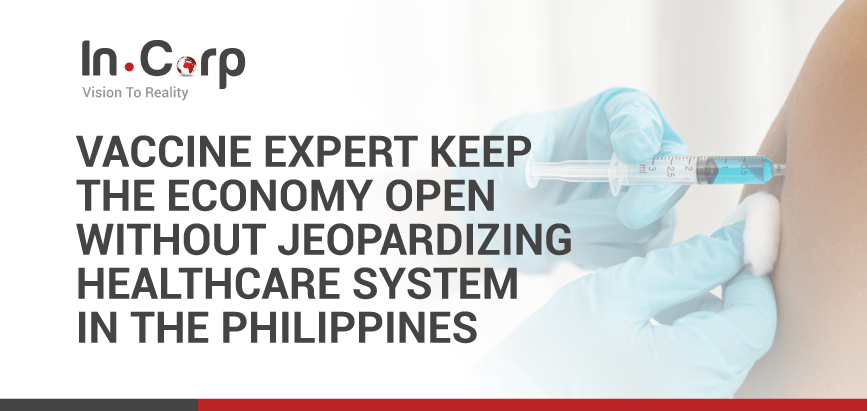 Vaccine Expert Keep the Economy Open Without Jeopardizing Healthcare System in the Philippines
The Chairperson of the Philippines' vaccine expert panel, Dr. Nina Gloriani stated that amid the actions towards keeping the economy open the country's healthcare system must not be compromised.
Gloriani noted that the issue of both the economy and health in the midst of the pandemic should be a "balancing act."
In an interview on One News PH, Gloriani mentioned that "There should be a balancing act. We have to open up our economy as well. On the other hand, I would rather normalize the situation. What we don't want to see is that our healthcare system is compromised and a lot of people will be brought to the ICU, hospitalized, or even die."
In addition, Gloriani cited "But so far, we have not seen that in our hospitals, so we still see some protection from the vaccines we deployed."
Gloriani explained that the move to the face-to-face method should be monitored.
When asked about whether some areas in the country should move up to Alert Level 2 given the projected rise in COVID-19 cases by the end of the month, Gloriani noted that as of the moment she can't respond to that. However, she emphasized that a "sizable number of population" have already been vaccinated.
In addition, she noted, "We should balance this. I don't want the economy to stop too."