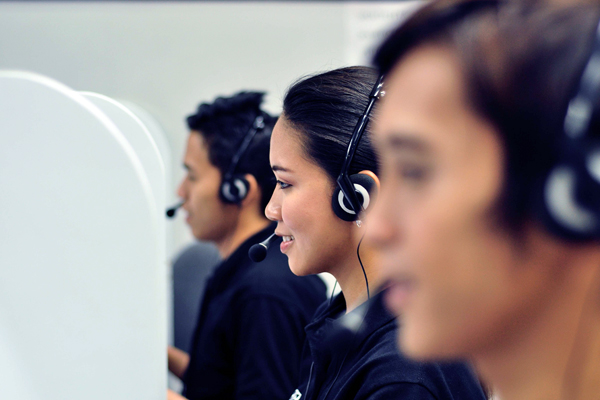 Need assistance in
SETTING UP YOUR BUSINESS
in the Philippines?
BPO growth in 2009 similar to 2008
MANILA, Philippines — Amid a looming economic slowdown in the Philippines for 2009, the business process outsourcing (BPO) industry is expected to remain strong. However, growth will be as big as 2008, an official of the Commission on Information and Communications Technology (CICT) said.
"No doubt the BPO industry will remain solid in 2009 and there will be challenges to be faced. The BPO growth this year will be almost the same as the 2008 growth, which was double digit," CICT Commissioner for Cyber Services Monchito Ibrahim said in an interview.
The Business Process Association of the Philippines (BPAP), the biggest organization of outsourcing providers in the Philippines, is expecting a "cautious" growth of 35 percent for 2009. By 2010, the organization said the outsourcing industry will earn about $12 billion to $13 billion.
Ibrahim said the CICT has drafted a year-long strategic plan for 2009, which would be presented to members of BPAP next week. The CICT expects to synchronize its plans with the industry player during the meeting.
"We're also consolidating our 2008 figures to really know how much the industry has earned," Ibrahim said.
The CICT official acknowledged that the human resource shortage remained the biggest concern of the industry.
Ibrahim said they are hoping that the P300 million contact center training started at the Technical Education and Skills Development Authority (TESDA) will continue and its budget doubled.
Meanwhile, the agency is pushing for the adoption of the IBM Service Science, Management and Engineering program in universities to develop more high-level professionals for the BPO industry.
"We're pushing very hard. We are also hoping that some of the bills proposed to Congress would be approved," Ibrahim said.
Ibrahim was referring to the data privacy and cybercrime bills, which hopes to create a more attractive environment for BPO provider
Leverage on our success and let's discuss your business requirements
We provide corporate compliance services to local and foreign companies seeking to set up and do business in the Philippines.