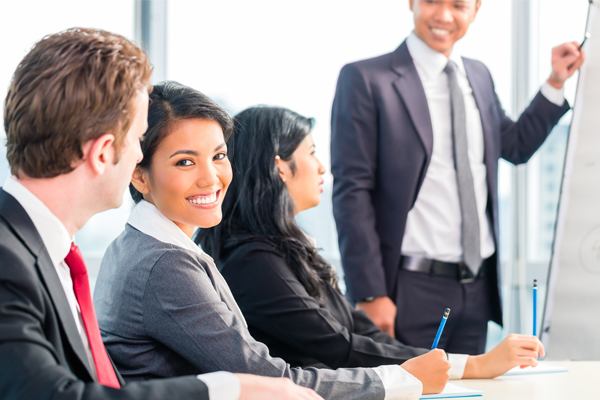 Need assistance in
SETTING UP YOUR BUSINESS
in the Philippines?
Canadian IT-BPO adds 900 employees
MANILA, Philippines – Telus International Philippines, the local arm of Canadian communications services provider Telus Corp., has added another 900 people to its employee base with the opening of a 3,000-seat facility in the Cubao area of Quezon City.
The business process outsourcing (IT-BPO) firm now has around 8,000 employees in its sites in the Ortigas business district, in Pasig City and in Bonifacio Global City in Taguig City, Telus International president Jeffrey Puritt told reporters.
Globally, Telus has between 34,000 and 35,000 employee, he said. Its Philippine business is its biggest offshore, he added.
The new site, in the Araneta Center Cyber Park in Cubao, will provide inbound customer care, outbound sales, market research and business process solutions for clients in the telecommunications, consumer electronics and finance, Puritt said.
Agents deployed in the site will handle a mix of new and old accounts, the bulk of which will be in the telecommunications industry, he said.
Moving forward, Puritt said Telus would be beefing up its offerings to include more higher-value services such as network troubleshooting, human resource and finance.
"There's a genesis of a whole new wave of offshoring activities," he said. "We're going to grow the more complex, higher-value services set so we can serve even more industries."
Telus Philippines plans to expand its range of offerings but is still "cautious" about growing its site and employee numbers, Puritt said.
"Our approach to growth and expansion is conservative," he said. "We don't have a 'build it and they will come' philosophy. We're just cautiously optimistic that our growth targets will be met."
He said Telus remained content with its four sites in Metro Manila and was not actively exploring the possibility of opening facilities in the provinces.
Leverage on our success and let's discuss your business requirements
We provide corporate compliance services to local and foreign companies seeking to set up and do business in the Philippines.