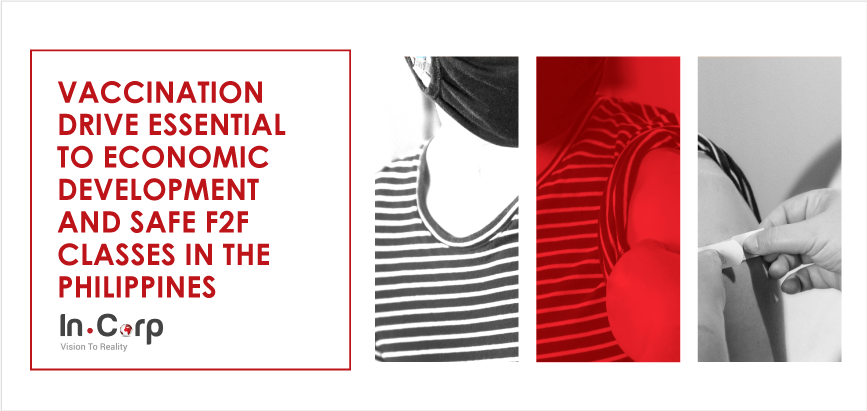 Vaccination Drive Essential to Economic Development and Safe F2F Classes In the Philippines
As the alert level lessens the economic development is seen to rise thus face-to-face (F2F) classes are foreseen to be implemented soon.
IATF Medical Consultant Dr. Ma. Paz Corrales stated that more Filipinos agreeing to be vaccinated is the best move to economic recovery and F2F classes.
Corrales added that the best present we can give to our family, community, and nation is protection from the virus.
During the arrival of more than 1 million doses of AstraZeneca vaccines at the Ninoy Aquino International Airport (NAIA) Terminal 3, Corrales noted, "It's the best way of spending a merrier Christmas and a happy New Year."
The AstraZeneca vaccine shipment fulfilled the 5,225,200 doses of donation by the United Kingdom (UK) to the Philippines, via the COVAX facility.
Corrales shared in an interview, "We should get vaccinated to protect everyone because if we will be inoculated, we can have a lesser infection, lesser mortality, and lesser number of patients and we can all go back to normal."
Corrales, along with the following officials, NTF Special Adviser Dr. Teodoro Herbosa, British Embassy Deputy Head of mission Alastair Walton Totty, NTF Director Francel Margareth Taborlupa, United Nations Children's Fund (UNICEF) Immunization Consultant Rein Dalumpines, UNICEF Procurement Services Officer Bernardo Bersola, AstraZeneca Market Access Lead Raymond Villaroman pushed for the mass administration of COVID-19 vaccines to secure the recovery and safe face-to-face classes.
Totty expressed that the newest shipment is "a powerful illustration" of fair access to vaccines among developing countries. In addition, the British government has pledged to donate 1 million COVID-19 vaccines by next year.
Corrales had witnessed the incoming of more than 200,000 doses of government procured Pfizer vaccines.
At present, the Philippines received a total of 141,624,240 COVID-19 doses, both secured and donated, since February 2021.