Head, Legal Compliance Department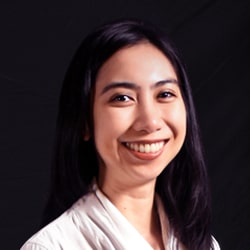 Atty. Paulina "Paula" Paruñgao is the Head of the Legal Compliance Department in Kittelson & Carpo Consulting. She handles legal and regulatory compliance for the company, its clients, and its affiliates. She specializes in corporate governance and housekeeping, general business advisory, and business registration for both local and foreign clients who intend to do business in the Philippines.
Prior to joining K&C, Paula was an Associate for an energy law firm where she assisted clients with power procurement biddings and drafting of power supply agreements. While completing her legal studies, she worked as a legal intern for the Human Rights Victims' Claims Board of the Commission on Human Rights of the Philippines (CHRP) and was a member of the Stetson Moot Court Team for International Environmental Law.
Paula obtained both her undergraduate degree in Psychology and law degree from the University of the Philippines — Diliman. She was admitted to the Philippine Bar in 2017. She also studied Japanese language in Tokyo, Japan and holds an N3 level Japanese Language Proficiency Test (JLPT) Certificate.
Looking to establish a corporate presence in the Philippines?
Kittelson & Carpo Consulting have incorporated thousands of companies in the Philippines and helped make their incorporation processes run smooth and fast.