Senior Legal Counsel / Business Consultant
Area of Focus:

Incorporation | Corporate Compliance |
Business Advisory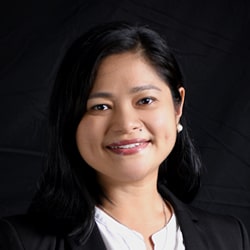 Atty. Esther Lauren Perez is a Senior Legal Counsel and Business Consultant of InCorp Philippines. She helps clients with their legal compliance needs for business registration, product registration, corporate housekeeping, due diligence, and other related concerns. 
Prior to joining the company, she worked as an Associate Lawyer for a law firm. She also worked as a reconciliation officer for an international bank and a contracts administrator for a building design firm. She interned for the Supreme Court of the Philippines, the Intellectual Property Office, and the business development team of the Asian International Arbitration Centre. 
Esther obtained her undergraduate degree in Management from the Ateneo de Manila University. In her junior year, she was a business exchange student at the University of Technology in Sydney, Australia. She completed her Juris Doctor-Master in Business Administration double degrees with second honors from the consortium of Far Eastern University Institute of Law and the De La Salle University. After graduating, she attended specialized training on Investment Arbitration as a scholar of the International Academy for Arbitration Law-Paris. 
Esther was admitted to the Integrated Bar of the Philippines in 2020. 
Looking to establish a corporate presence in the Philippines?
InCorp Philippines have incorporated thousands of companies in the Philippines and helped make their incorporation processes run smooth and fast.