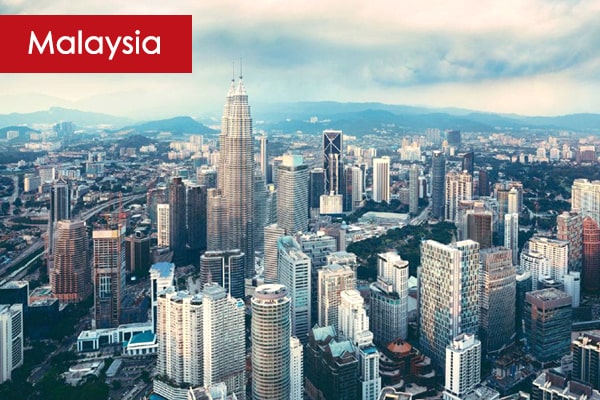 Our team of
VISA CONSULTANTS
can help you process your Visa in Malaysia
Getting Visa in Malaysia
Before you start working or start your business in Malaysia, you first need to get yourself a working visa. In general, you are required to have the documents below for your visa application in Malaysia: 
Duly filled application form
Valid passport
Education certificates copies
Latest resume
Company's employment letter
A detailed description of the job to be performed
What are the visas that are available in Malaysia for foreigners?
Employment Pass
Suppose you are highly skilled and plan to work in Malaysia by taking up executive, manager, or technical roles. In that case, you should be applying for the Employment Pass (EP) in Malaysia. Employment Pass is the most common type of working visa in Malaysia for foreigners.
If you are applying for an Employment Pass, you will need proper academic qualifications and at least 3 years of relevant working experience.
There are 3 categories in the EP application, depending on your position and salary.
Category I
Category II
Category III
For who?
CEOs, Technical/Managing Directors, Project Managers or Executives etc.
Marketing/Investment Managers, Directors, Architects etc.
Manufacturing, Food Technologists, Designers etc.
Requirements

Min RM10,000 monthly salary
Up to 5 years working contract
Renewable EP

Monthly salary between RM5,000-RM9,999 (minimum)
Up to 2 years work contract
Renewable EP

Monthly salary between RM3,000-RM4,999 (minimum)
Up to 2 years work contract
EP renewal not more than 2 times
Professional Visit Pass
For foreign talents who will be working in Malaysia for just a short period of time and paid by an overseas company, you can apply for the Professional Visit Pass (PVP). You must have a sponsor in Malaysia to apply for this pass on your behalf.
Which categories of foreign workers are eligible to apply for this Professional Visit Pass?
Government officials on official visits
Islamic missionary / religious workers
Foreign artists in performing arts/filming
Volunteer
Dependent Pass
For Employment Pass category I or II holders in Malaysia, you can bring your dependent to Malaysia by applying for a Dependent Pass (DP).
Who is considered as your eligible dependent?
Legal spouse
Biological, adopted or stepchild below the age of 18 years old
Dependent children with a physical or mental disability of any age
Our team is ready to assist foreigners in visa applications without wasting extra time and cost-efficiently. We will be providing you with professional advice on immigration-related issues and helping you with all documents submission, enabling you with a hassle-free application process with the local authorities.
Need help in getting your visa in Malaysia?
Our in-country business consultants in Malaysia are ready to assist you on any immigration matters.