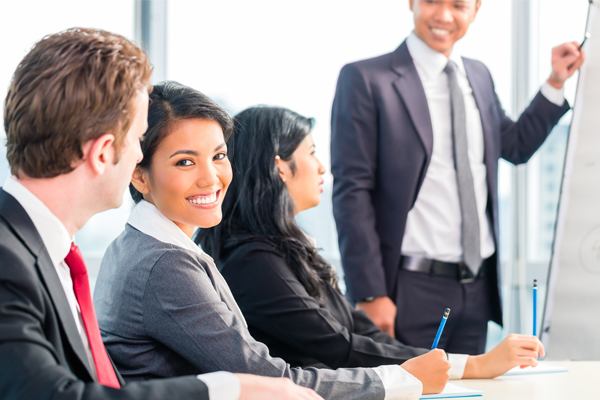 Need assistance in
SETTING UP YOUR BUSINESS
in the Philippines?
Corporate Secretarial Services in the Philippines
We provide Corporate Secretarial/Housekeeping services to local and foreign companies in the Philippines to assist in the proper documentation of minutes of board meetings, maintenance of corporate books and records, and compliance with regulatory requirements from appropriate government agencies. 
At present, our business consultants act as Corporate Secretaries to hundreds of companies in the Philippines. They serve as strategic officers of the corporation and are in charge of safekeeping the company's official seal, important documents, and board resolutions. 
Our Corporate Secretarial Services
Our Corporate Secretarial services include the following:
prepare minutes of meetings of the Board of Directors and Shareholders;

keep the corporate seal and affix it to all papers and documents requiring a seal;

attend to the giving and serving of all notices of the company;

document and report constitutional changes, changes in the company name, principal address, financial year, increase in capital stock, etc.;

prepare and file annual General Information Sheet (GIS) or any amendment with the

Securities and Exchange Commission

(SEC);

document simple share transfers, reversions of trust, and issuance of shares;

maintain stock and transfer books;

certify corporate acts, countersign corporate documents or certificates, and make reports or statements as may be required by law or government rules and regulations;

act as an inspector at the Election of Directors; and

other applicable corporate housekeeping services. 
Why Do I Need to Appoint a Corporate Secretary in the Philippines?
New corporations, both local and foreign, are required to appoint a Corporate Secretary to ensure the Board of Directors are properly equipped with the information and tools they need to perform their obligations to the company's shareholders. As such, the Corporate Secretary is required to execute all the decisions, resolutions, and changes put forth by the Board. 
The Corporate Secretary is required to be both a resident and citizen of the Philippines. Under the law, they are required to document minutes of board meetings and ensure actions of the board during such meetings are acted in good faith and in accordance with the law. Subject to the specific by-laws of the corporation, they can be granted other duties and responsibilities (provided they are under the bounds of law and accepted practice). 
Want to Know More About Our Corporate Secretarial Services?
With years of solid experience, our business consultants act as Corporate Secretaries to hundreds of our local and foreign clients in the Philippines.