ESG Advisory Services for Foreign and Local Enterprises in the Philippines
As a business in the Philippines, aligning ESG practices and embedding them into your business operations can help you boost your brand and attract numerous investors in the foreseeable future. With a full suite of ESG advisory services, we can help you as you weave critical ESG practices within the core of your business.
Environmental, Social, and Governance (ESG) factors in the Philippines are extensively looked at within businesses as investors, stakeholders, and consumers grow to become more environmentally, socially, and politically responsible within their community.
What We Offer
We have an extensive pool of experienced business consultants adept at handling ESG factors and adoption for businesses planning to set up a business in the Philippines and embed such factors within their company's core values and operations. 
We offer various ESG advisory services to help you achieve the right solution for your business.

ESG Adoption
With ESG being a vast concept, diving into its principles and practices can be confusing. Our team is dedicated to helping you navigate through various ESG frameworks that can be difficult to understand. We can help with pre-assessment, materiality assessment, KPI identification, and goal setting as you adopt ESG.

Our large pool of experienced business consultants is equipped with industry-grade tools and up-to-date information on rules, laws, and regulations provided by the SEC. We ensure that your company is fully compliant and will assist you in achieving an easy reporting process on your business' ESG performance.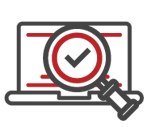 ESG Assurance
Our consultants are adept with ensuring that your ESG adoption is aligned towards providing a better world for your community. We can help attach authenticity and genuineness to your brand to avoid misleading concepts such as greenwashing.

Sustainable Supply Chain
We can assist you with integrating sustainable choices and practices within your supply chain management. As a business involved in export/import, ensuring that your processes consider greener and more responsible solutions under ESG factors can help you maintain a positive brand image in today's business landscape.

ESG Rating Advisory
We have an extensive relationship with relevant agencies that help build a good ESG rating as part of your ESG reporting practices. With an independent score benchmarked on industry performance, important ESG ratings such as DJSI, MSCI, GRESB, and CRISIL form a critical part of the investment decision.

ESG Due Diligence
As the world becomes more socially and environmentally responsible, investors today tend to seek companies that embed such practices within their business' core and operations while securing fiscal returns and measurable ESG impacts. We can help provide assistance with understanding relevant impact funds and ESG due diligence for your company.
Adopt Relevant ESG Practices for Your Business in the Philippines
With an extensive suite of corporate solutions and business counsels adept with ESG factors in the country, we can help provide you with a seamless and comprehensive ESG implementation process.
What is ESG?
ESG stands for environmental, social, and governance factors. This generally refers to the contributions of an enterprise towards environmental, social, and economic factors within a region or country.
Who is required to comply with ESG in the Philippines?
According to SEC Memorandum Circular No. 04, publicly-listed companies must submit an assessment report on their contributions toward ESG factors in the country.
Why is ESG reporting important?
Complying with ESG reporting allows SEC and other government-run agencies to assess the collective impact of enterprises in the Philippines on environmental, social, and governance issues. Doing so also provides transparency between your company and your clients.
Let Us Help You With your ESG Needs
Our team is dedicated to assisting you in achieving a holistic application of ESG practices within your business practices and core values to help you open your business to investors and stakeholders within your industry.