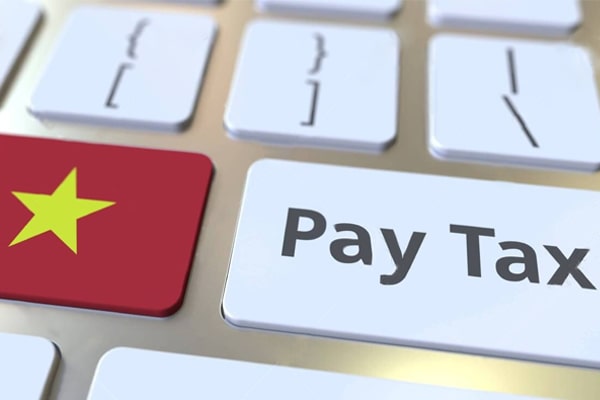 Our team of
TAX EXPERTS
can help you meet tax compliance in Malaysia
Tax Compliance and Accounting Services for Foreign Enterprises in Vietnam
Like many countries, foreign and local enterprises who wish to do business in Vietnam must ensure that their establishment fully complies with the latest tax and accounting regulations. Through our local partner in Vietnam, we offer comprehensive and hassle-free corporate tax and accounting assistance to ease the burden of the countries ever-increasing complexity to its taxation system. 
Corporate Tax and Compliance in Vietnam
With an extensive suite of corporate tax and compliance services, we provide end-to-end assistance to foreign and local enterprises in securing full compliance with the latest tax regulations. Our tax and compliance services can help you achieve the following:
Monthly, quarterly, and annual tax reporting
We can assist you in obtaining appropriate documents for accounting, e-filing, and tax requirements so you can focus on your main business activities. We handle both input and output value-added tax (VAT), such as invoices sent to clients (i.e., invoices issued based on services provided).
We also produce monthly reports detailing the number of bills sent to clients, along with the number of canceled invoices. In addition, we offer services for calculating corporate and personal income taxes.
Preparing financial reports
Our extensive pool of accounting and tax compliance experts is dedicated to helping you can prepare for your end-of-year financial statements. Our procedure classifies and checks the validity of your reports to ensure that they comply with the latest regulations before submitting your final statements to appropriate government agencies. 
Other forms of tax compliance
We also assist with other forms of tax compliance needs for your business, such as withholding tax and internal tax accounting. Depending on the contract, withholding tax rates may range from one company to the next.
Tax Auditing
Finally, we provide tax auditing services to businesses seeking professional guidance and support in compiling reports for submission to Vietnam's tax auditing agency.
Our tax and compliance services also cover corporate tax auditing for local and foreign enterprises in Vietnam. We provide professional guidance and support in compiling reports before submitting them to Vietnamese tax authorities. 
Outsourced Accounting Services in Vietnam
Along with our tax and compliance services, we also provide outsourced accounting services to enterprises who wish to outsource their accounting needs in Vietnam. We can help you achieve the following: 
Financial Invoice Registration
In Vietnam, businesses must secure VAT invoices, more commonly known as red invoices. The government mandates such to enable your business to engage in selling products and services, imports of foreign goods, and exports to non-tariff zones. 
Our team of experts is dedicated to providing assistance in calculating and filing red invoices to ensure that your company can legally engage in such business activities. 
Bookkeeping
We provide end-to-end assistance for your bookkeeping needs. With a full suite of accounting tools, we can help record every transaction between your business and your clients. 
Financial Statements Reporting
Our accountants can evaluate your financial statements, such as your income statement, cash flow statement, or balance sheet, on a quarterly basis and then submit them to the tax office for reporting at the end of the year, depending on your needs.
Ledger Accounts Maintenance
Depending on your preferences, we can assist you in maintaining your ledger accounts using software provided by your organization or by manually managing the accounts. We'll print and fill them out so they can be filed.
Accounting Software Implementation
We also provide assistance in implementing appropriate accounting software to help you streamline your accounting and bookkeeping procedures. Our team can provide you with accounting software developed by MISA, Vietnam's largest accounting software firm.
Secure Full Compliance For Your Business in Vietnam
With a full suite of corporate tax and accounting services, our in-country team in Vietnam is dedicated to helping your business achieve full compliance with the latest tax and accounting laws.