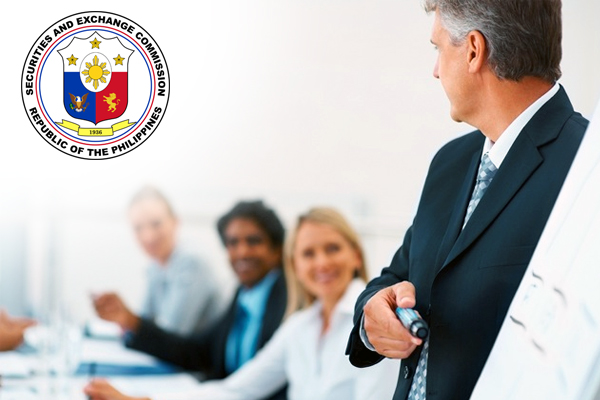 Our team of
EXPERTS AND PARALEGALS
can help you register your business
SEC Registration Services for Foreign and Local Enterprises in the Philippines
Philippine laws require all businesses to register with the corresponding government agencies to operate legally in the Philippines. As such, local and foreign enterprises seeking to establish a corporation, partnership, or association in the country must register with the Securities and Exchange Commission (SEC). 
When deciding to start a business in the Philippines, we help our clients achieve a seamless business registration process by providing end-to-end assistance in complying with appropriate government agencies in the Philippines. 
Why Am I Required to Register with SEC?
The Securities and Exchange Commission (SEC) is the government agency responsible for regulating all types of corporations, partnerships, and associations doing business in the Philippines. It is also responsible for formulating policies and recommendations on issues concerning the Philippine market. 
Enterprises that wish to engage in gainful business activities in the Philippines must register with SEC to be allowed to do the following:
Conduct business activities

Issue invoices and receipts 

Trade and invest in financial assets 

Avail of tax and business incentives 

Entitle to rights under corporate and investment laws
Types of Business Entities That Should Register with SEC
As mentioned, SEC regulates all types of corporations, partnerships, and associations in the Philippines. Here is a complete list of business entity types that are recommended to register with SEC. 
Stock Corporations:
One Person Corporations

Foreign Corporations

Branch Office

Representative Office

Regional Headquarters (RHQ)

Regional Operating Headquarters (ROHQ)
Non-Stock Corporations:
Associations

Foundations

Religious Organizations

Non-Governmental Organizations
Partnerships:
General Partnerships

Limited Partnerships
Other business entity types, such as sole proprietorships, should register with the Department of Trade and Industry (DTI). It focuses on regulating micro, small, and medium-sized enterprises (MSMEs). 
How to Register Your Business With SEC
SEC registration requirements may vary depending on the type of business entity, nature of activities, and type of enterprise you wish to operate. Generally, the SEC registration process is as follows: 
Register a business name with SEC personally through their office or online through SEC's

Company Registration System

(CRS) page.

Prepare the following documents to submit to SEC:

Articles of Incorporation and By-laws

Registration Data Sheet

Treasurer's Affidavit (if applicable)

Joint Affidavit of Undertaking to Change Name (if applicable)

Cover Sheet

Secondary Licenses

Endorsements or Clearances from other government agencies

Other necessary documents as specified under your chosen business entity

Upon completion of the documents above, you must notarize them before submitting them to SEC. You will also need to pay SEC registration fees. 

Wait for the release of your SEC Certificate of Registration.
The SEC registration process usually takes one week upon submission of your documents. You may apply for SEC's Lane for Express Application Processing (LEAP) if you wish to speed up the process. 
NOTE: SEC has the right to approve, reject, suspend or revoke registration license applications, investigate, and impose sanctions for the violation of laws and rules under the Securities Regulation Code.
Confidently Register Your Business With SEC
As an entrepreneur, you must ensure that your business is fully compliant with current regulations, such as registration with SEC, to conduct business in the Philippines legally. Doing so allows you to confidently do business in the Philippines and avoid unwanted penalties in the future. 
Register Your Business With Speed and Ease
With a simplified approach to business registration, our team is dedicated to helping you to easily register your business with appropriate government agencies in the Philippines.