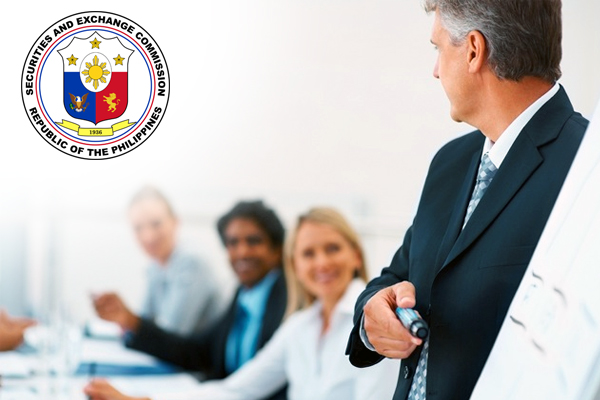 Our team of
EXPERTS AND PARALEGALS
can help you register your business
Registration with the Securities and Exchange Commission (SEC)
Investors who wish to set up corporations, associations or partnerships in the Philippines, must first register their businesses with the Securities and Exchange commission (SEC). The SEC also approves amendment of Articles of Incorporation and By Laws (for stock and non-stock domestic corporations) and other applications. (i.e Increase/Decrease of authorized capital stock, increase of foreign equity, dissolution)
Types of company vehicles that need to register with the SEC
Stock Corporations

Foreign Corporations
Branch Office
Representative Office
Regional or Area Headquarters or Regional Operating Headquarters)

Non-stock

Non-Governmental Organizations (NGOs)
Associations
Foundations
Religious Organizations

Partnership

General Partnerships
Limited Partnerships
As stated in the Securities Regulation Code, Presidential Decree No. 902-A, the SEC has jurisdiction and supervision over all corporations, partnerships or associations. The SEC has the right to approve, reject, suspend or revoke registration license applications, investigate, and impose sanctions for the violation of laws and rules under the Securities Regulation Code.
To be able to register your business, submitting your proposed business name with the SEC is the first step. SEC will then verify if your proposed name is still available. To make the process faster, we always encourage clients to have 3 proposed business names ready in case the desired name is unavailable. Other documents such as your registration data sheet, articles of Incorporation and its By-Laws/articles of partnership and certificate of deposit of your required paid in capital, are among the many requirements needed by the SEC.  Documentary requirements vary depending on your type of company formation.
Register your business in the Philippines with speed and ease
Kittelson & Carpo Consulting is a distinguished business consulting firm in the Philippines with expertise in providing seamless and transparent business solutions.