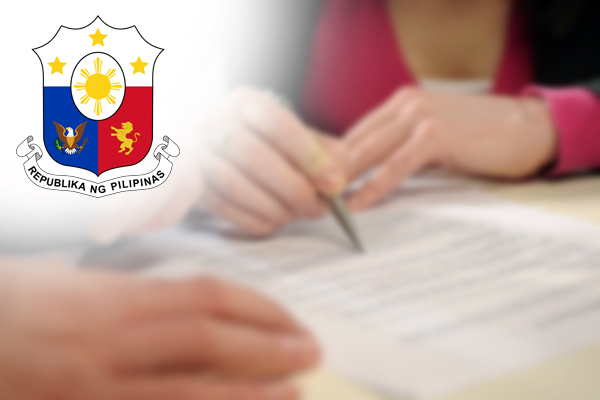 Our team of
EXPERTS AND PARALEGALS
can help you register your business in the Philippines
Business Registration with Applicable Government Agencies in the Philippines
Before starting a business in the Philippines, you must register your entity in the appropriate government agencies to ensure a smooth sailing business operation. Failing to do so will result in business disruptions when the right authorities are notified.
Below are the following list of government agencies to contact to give your business a legal identity:
The Department of Trade and Industry (DTI) is where single proprietorship enterprises register and secure their certificate of registration. Registering with DTI is imperative to ensure that you gain the right to use your business name and give your enterprise a legal identity.
However, entrepreneurs must remember that securing a business name does not provide a license to operate a business, and ensuring a legal corporate name is just part of the process of legally operating an enterprise.
The Securities and Exchange Commission (SEC) is responsible for registering and supervising all corporations and partnerships organized in the Philippines. Licensing of representative offices and branch offices is likewise under this agency.
Registering with SEC is essential and mandatory for an entity to legally engage in business, provide receipts, trade financial assets, and be entitled to specific corporate and investment laws in the country.
The Bureau of Internal Revenue (BIR) is the government agency that assesses and collects all national internal revenue taxes, fees, and all charges. Corporations that seek to do business in the Philippines must register with BIR.
Registering with BIR is important as this will enable you to legally print your official receipts, formally register the Tax Identification Number (TIN), and register the books of accounts you need to register yearly.
The Department of Labor and Employment (DOLE) is the government agency that protects the rights and welfare of employees working in the Philippines. Enterprises with five or more employees are required to register with DOLE.
Moreover, DOLE also handles the issuance of an Alien Employment Work Permit (AEP) for non-citizens that would like to work in the Philippines.
The Philippine Health Insurance Corporation (Philhealth) is the government agency that provides health coverage to Philippine citizens such as Filipino workers, overseas workers, as well as the indigent community.
Employers are mandated to process an application for fresh graduates or employees who are not yet registered with PhilHealth. On the other hand, employees who already have their PhilHealth membership must provide their Philhealth number to their company to continue their contribution to the said agency.
The Social Security System (SSS) is the agency where workers in the private sector and self-employed citizens are assisted upon retirement or unemployment due to disabilities. Employers are obligated to register with SSS upon hiring their first employee.
Under Philippine law, employers and employees share a part of the monthly contribution to be deducted from their payroll. Contribution varies based on a bracket on where the employee's salary falls.
The Cooperative Development Authority (CDA) is the government agency that registers and authorizes all types of cooperatives in the Philippines.
According to Republic Act 9520, a cooperative is "an autonomous and duly registered association of persons, with a common bond of interest, who have voluntarily joined together to achieve their social, economic, and cultural needs and aspirations by making equitable contributions to the capital required, patronizing their products and services and accepting a fair share of the risks and benefits of the undertaking in accordance with universally accepted cooperative principles."
To qualify, it is required that you have at least 15 members in your proposed cooperative, and the proposed business name must include the word "cooperative".
The Home Development Mutual Fund (HMDF), commonly known as the "Pag-ibig fund" is the government agency that takes care of the house financing of Filipino workers. Pag-ibig also offers benefits to employees such as loans, access to housing programs, and savings.
Furthermore, HMDF is also mandated along with SSS and Philhealth, and its contribution is from both the employer and employee.
Registering with the Local Government Unit (LGU) where your business is located is essential before legally operating. Usually, the license from the LGU is commonly known as the business permit or Mayor's permit.
Some cities require you to process a business permit first before registering with BIR. Documentary pre-requisites such as SEC registration certificate, barangay clearance, contract of lease or real property tax, and occupancy permit must be submitted.
Streamline the Process of Registering Your Business in The Philippines
There are different government agencies that are imperative to register with before legally operating a business in the Philippines. Doing so will prevent you from having problems in the future and will give you smooth sailing business operations.
Registering with different government agencies can be challenging. If you find business registration exhausting, you may always seek help from business consulting firms to help you process your business permits properly.
Business Registration FAQs
1. What are the requirements for business registration in the Philippines?
Reserve/register a company name with SEC
Draft Articles of Incorporation/Partnership and By-laws
Secure the Contract of Lease of your office address
Open a Treasurer-in-Trust Fund (TITF) account (for branch or representative offices only)
Appoint a Resident Agent (for foreign corporations)
Conduct first meeting and elect corporate officers
Open a corporate bank account
2. What are the most common government agencies to register your business with?
Department of Trade and Industry (DTI)
Security and Exchange Commission (SEC)
Bureau of Internal Revenue (BIR)
Department of Labor and Employment (DOLE)
Philippine Health Insurance Corporation (PhilHealth)
Social Security System (SSS)
Cooperative Development Authority (CDA)
Home Development Mutual Fund (HDMF)
Local Government Unit (LGU)
3. How long is the turnover time for business registration services?
Depending on the type of business entity you register under, business registration procedures can last for a minimum of 2-3 months.
Register Your Business in the Philippines Efficiently
With a full suite of business registration services, our team is dedicated to helping you through a speedy and easy business registration.