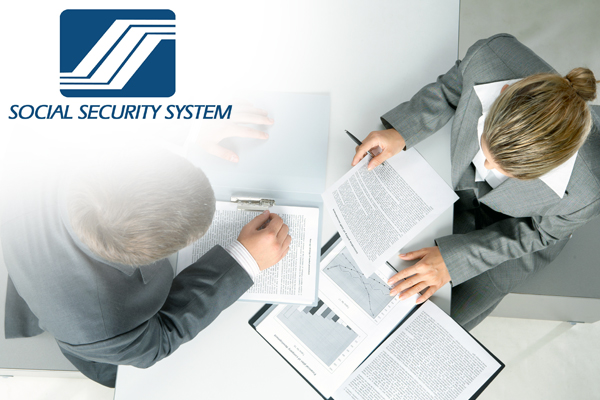 Our team of
EXPERTS AND PARALEGALS
can help you register your business in the Philippines
Social Security System (SSS) Registration for Enterprises in the Philippines
The Social Security System (SSS) is the government agency responsible for providing financial security to Filipino employees working in the private sector. An employer must register with SSS upon hiring their first employee to comply with the Philippine laws that mandate retirement, maternity, sickness, disability, funeral, death benefits, and loans for the members.
It is imperative to register with SSS to ensure that every employee acquires a proper employment benefit. To help you, we provide end-to-end assistance to comply with the SSS registration in the Philippines.
Importance of Registering with SSS
Under Republic Act (RA) No. 8282, all employees in the private sector must apply with SSS to ensure protection for workers and their families. SSS contributions depend on the monthly salary of the employee and the computed contribution amount will be shared by both the employee and the employer.
Usually, it is the employee's responsibility to register with SSS. However, there are instances where the employer may opt to register their employees on their behalf. SSS provides benefits to eligible employees who are incapable of continuing employment, along with credit and cash loans for its members.
SSS BENEFITS
Sickness.

If a member gets sick, SSS will provide a daily cash allowance paid for the number of days a member cannot work due to sickness or injury. 

Maternity.

For female members, a cash allowance will be provided for the days they could not work due to childbirth or miscarriage.  

Disability.

Members who become disabled, whether partially or totally, will receive a cash benefit in a lump sum or pension.

Retirement.

Members who are unable to work due to old age will be provided with a monthly cash benefit. 

Death.

In any case, a member passes away, a cash benefit, either a lump sum or pension, will be provided for the member's beneficiaries. 

Funeral.

A cash benefit will be granted to the individual who paid for the funeral expenses of the departed member. 

Unemployment Benefit.

This benefit is also called unemployment insurance or involuntary separation benefit. For members who cannot continue their employment due to retrenchment, closure of the operation, redundancy, etc., a cash benefit will be provided for covered members such as household helpers and OFWs.

Employees Compensation (EC) Program. This program aims to assist workers who suffered sickness or injury resulting in disability or death.
SSS Employer Registration Requirements:
When registering with SSS, enterprises must secure the following documentary requirements online or the nearest SSS branch from their office:
Single Proprietorship
DTI Certificate of registration of business name

A business permit from the municipal office
Partnership
SEC Approved Articles of partnership from incorporation
Foreign-Owned Corporation
SEC approved articles of incorporation
License to Transact Business in the Philippines from SEC
Manning Agency with Foreign Principal
SEC approved articles of incorporation
Agency Agreement between the manning agency and foreign principal
Cooperative
Approved Articles of Cooperation from the Cooperative Development Authority (CDA)
Manpower Service Cooperative
CDA articles of cooperation
Accreditation from DOLE
These documentary requirements must be submitted together with the Employer Registration Form (SS Form R-1), Specimen Signature Card (SS Form L-501), and both the original and photocopy of the documentary prerequisites.
SSS Employer Online Registration Requirements:
After registration, SSS will issue and provide you with an employer number. You will then need to provide the following details to create an online account for your company:
Employer SSS number

Address 1 or the house number and street name

Address 2 or the barangay, subdivision, and municipality

City and postal code

Contact number

Email address
You must ensure that the following information provided in the initial SSS registration is identical to the online counterpart. Any misinformation will deny your creation for an account.
How to Register with SSS
Accomplish the online registration form.

Visit

SSS main page

and then

fill out all the required fields on the online registration form

.

Ensure that the details you provided are correct and match your record well. 

SSS online employer account verification.

An email will be sent to you containing a link to verify your My.SSS account. Once you click the link, you will proceed to an online form where you will need to provide the following details as an employer:
Full name
Personal SSS number
Email Address
Wait for the SSS confirmation email.

Upon approval, SSS will send you a message providing your user ID and password to your registered email.
Confidently Register Your Business With SSS
Under Philippine laws, companies must register with SSS to be allowed to operate in the country legally. SSS registration will enable you to provide financial assistance and benefits to your employees without taking a large sum of financial resources from your company. By doing so, you fully comply with corporate laws while providing proper benefits and security to your employees.
Confidently Register Your Business With SSS
With a large pool of corporate registration services, our team is dedicated to helping you ease through the SSS registration process for your business in the Philippines.