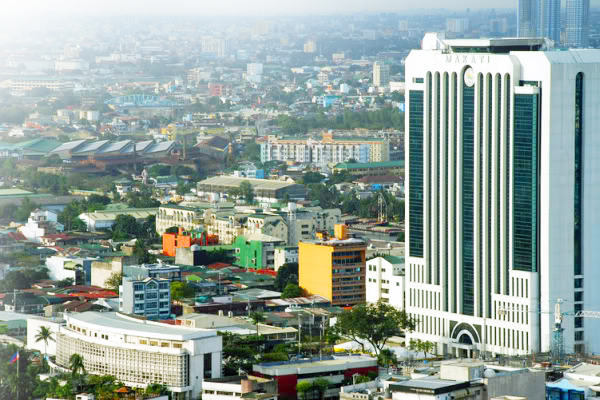 Our team of
EXPERTS AND PARALEGALS
can help you register your business in the Philippines
Local Government Unit (LGU) Registration for Enterprises in the Philippines
The Local Government Unit (LGU) permit, also known as the Mayor's Permit or Business permit, is a kind of business license that ensures your company's full compliance with city ordinances where your business is located.
However, LGUs may differ in their rules regarding business operations. With a complete suite of corporate registration services, we provide all-inclusive assistance to entities seeking to register and secure compliance with specific LGUs.
The Importance of Business Permit
A business permit is imperative to acquire as this gives you the license to operate. This helps ensure that all establishments pay their taxes to the local government office where the business is operating.
All businesses in the Philippines must secure a business permit unless exempted. According to the Local Finance Circular (LFC) 1-2019, self-employed professionals such as lawyers, doctors, and accountants are excused from paying business permit fees. Therefore, if your entity is a sole proprietorship, One Person Corporation (OPC), Domestic Corporation, or Partnership, you must secure the said permit.
General Requirements
Different cities require different documentary requisites, depending on your business entity, business activity, and size. Below are the general requirements you need to secure prior to your business permit application:
Applicable Business Registration Documents

Certificate of Business Name Registration for single proprietorship
Articles of Partnership for partnerships
Articles of Incorporation for corporations
Certificate of Registration for foundations, associations, and cooperatives
Barangay Business Clearance 

Contract of Lease (for businesses renting commercial spaces) 

Transfer Certificate of Title and Tax Declaration (If the business owned the property

Certificates

Fire Safety Inspection Certificate
Sanitary Permit
Building Permit and Electrical Inspection Certificate
Certificate of Occupancy
Locational Clearance
Electric Utility Connection

Sketch and photos of the location
Zoning Clearance
Occupancy Permit
Public Liability Insurance
Authorization letter/Special Power of attorney if registered by an authorized representative
These mentioned documentary pre-requisites must be completed before proceeding with the business permit application.
How to Apply for a Business Permit
Business permit applications can vary depending on each municipality. To help you with the registration, here's a step-by-step guide on registering your enterprise with your LGU.
Online registration is readily available for entrepreneurs who wish to apply for a business permit in some cities such as Manila, Quezon City, Pasig, and Muntinlupa City. Below are the steps to their online application:
Register for your online account
Application of the Business Permit
Business Permits and Licensing Office (BPLO) assessment and verification
Treasury verification
Payment posting
Assessment billing
Issuance of OR and Business permit
On the other hand, some cities require you to submit business permit applications personally. Individuals that need to register can walk in and submit their application to the Municipal or City hall where the business will be located.
To manually register, a person or their authorized representative must do the following steps to acquire a business permit:
Go to the business permit and Licensing Office of the municipal or city hall that covers the location of your business.
Fill out an application form.
Submit the filled-out application form together with the other documentary requirements
Pay the assessed tax and fees
Claim your business permit
As an entrepreneur, complying with LGU regulations is essential to ensure that you follow certain city ordinances such as no plastic use, proper trash segregation, etc. It also guarantees that you pay assessed taxes to continue operating your business lawfully, which gives people trust that your business is reliable and safe to transact with.
Secure a Business Permit Confidently
Registering your business in your LGU is one of the most important steps before operating, as this ensures your full compliance with corporate laws. Refraining to do so may result in penalties and forfeiture of business operations. With a large pool of business consultants, our team is dedicated to helping you acquire a business permit for more streamlined business registration with your LGU.
Secure Your Business Permit with Confidence
With a full suite of business registration services, our team is dedicated to helping you register your entity with your LGU.