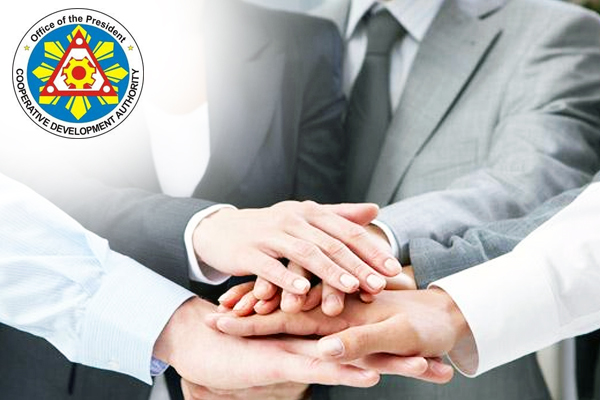 Our team of
EXPERTS AND PARALEGALS
can help you register your business in the Philippines
Cooperative Development Authority (CDA) Registration for Enterprises in the Philippines
The Cooperative Development Authority (CDA) is the government agency responsible for registering and regulating cooperatives in the Philippines to be allowed to operate legally in the country.
As mandated by the government, you must have at least 15 people before registering, and the organization must include the word "cooperatives" in its title. Registering with CDA is essential when starting seeking a cooperative. With a comprehensive suite of business registration services, we provide end-to-end assistance to local and foreign enterprises seeking to register and secure compliance with CDA.
What is a Cooperative?
Under Republic Act (RA) 9520, they defined a cooperative as "an autonomous and duly registered association of persons, with a common bond of interest, who have voluntarily joined together to achieve their social, economic, and cultural needs and aspirations by making equitable contributions to the capital required, patronizing their products and services and accepting a fair share of the risks and benefits of the undertaking in accordance with universally accepted cooperative principles."
The advancement of cooperatives in the Philippines has been the leading advantage of the government as it can arise success in both urban and rural locations. A good factor of cooperatives is that they are connected with the community and have reciprocally-benefited relationships with employees and its members.
Benefits of a Cooperative to a Community
Having a cooperative in a certain part of a community holds several benefits for people living in that location, especially those living in rural areas.
Accessibility and Availability.

Cooperatives hand over quality goods and services such as loans, banking, partnerships, etc., to locations far from big cities usually occupied by major corporations. 

Circulation of Funds.

Most cooperative members are residents; therefore, the cooperative's financial profits circulate and are managed within the said community only. 

Making More Connections.

A cooperative ensures to keep close membership of people in the community. As a result, everyone in the cooperative makes a benefit.

Career opportunities. Building a cooperative means needing a workforce, and once it does a new project, it will need more people working, creating a long list of job availability.
Requirements and Registration Process
To apply for a cooperative, there are certain documentary pre-requisites that you need to prepare, such as:
Four copies of Economic Survey
Four copies of Duly notarized Articles of Cooperation and By-Laws
A surety bond of accountable officers
Treasurer's Affidavit
Approved Cooperative Name Reservation Slip
Certificate of PMES
For individuals that would like to start a cooperative, it is imperative to get these documents ready, as this is an essential step in securing your registration. 
The proposed cooperatives must submit their application with the documentary requirements to the CDA Extension Office, where the cooperative's principal office is located.
Register Your Cooperative With Ease
Applying for a cooperative can be beneficial in several ways. Aside from its accessibility and availability in remote areas, a cooperative holds strong bonds that can create bigger opportunities for every member. With a large pool of experienced business consultants, our team is dedicated to helping you secure registration in CDA.
Register Your Cooperative Efficiently
With a full suite of corporate solutions, our team is dedicated to helping you through the process of securing a registration with CDA.