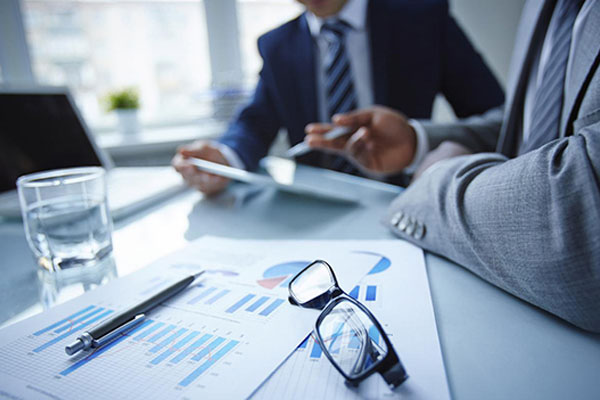 Our team of
EXPERTS AND PARALEGALS
can help you register your business in the Philippines
Branch Office Registration Services in the Philippines for Foreign Corporations
We offer Business Registration Services to foreign corporations seeking to set up a Branch Office in the Philippines. Our Branch Office Registration Services include drafting Articles of Incorporation (AOI) and By-Laws, determining the capital requirements for licensing, registering and reserving company name, applying for business permits/licenses, appointing a Resident Agent, and assessing eligibility for tax incentives from the government. 
A Philippine Branch Office is ideal for foreign corporations seeking to generate income by carrying out their business activities to the Philippines. It does not have a separate legal entity from its parent company abroad. Hence, all its liabilities will be incurred by the parent company. 
Our Branch Office Registration Services in the Philippines
Determine the ideal entity to secure license for

Assess capital requirements for licensing

Draft Articles of Incorporation (AOI) and By-Laws

Register and reserve company name

Open a Treasurer-in-Trust (TIT) account

Appoint a resident agent and/or other corporate officers

Process registration documents with appropriate government agencies

Apply for Tax Identification Numbers (TINs)

Apply for business permits and licenses 

Determine eligibility for tax incentives
What Are the Requirements for Registering a Branch Office in the Philippines?
To register a Branch Office in the Philippines, foreign companies must accomplish the following requirements: 
Reserve Company Name
Foreign corporations must reserve a company name with the corporate registry, the Securities and Exchange Commission (SEC), to register a Branch Office in the Philippines. 
They can use their company name abroad if it is not yet taken. If it is, they have to propose a new company name. The proposed name should not be offensive, contain prohibited words, and/or closely resemble an existing company name/s. Preparing at least three alternative company names is advised in case the first choice is already taken or rejected. 
Appoint a Resident Agent
The parent company is required to appoint a Resident Agent who shall receive summons and other legal proceedings served to or against the Branch Office. The resident agent can be an individual residing in the Philippines or a domestic corporation lawfully doing business in the country. 
The appointment must be authorized through a Board Resolution and an agreement executed by the Board of Directors of the foreign corporation. The resident agent must signify their acceptance of the appointment through an official document. 
Paid-Up Capital
The minimum paid-up capital for establishing a Branch Office is US$200,000 but can be reduced to US$100,000 if it will engage in activities involving technology or employ at least fifty (50) employees. If it seeks to be an export-oriented enterprise that exports 60% or more of its gross sales, it can be registered with as little as ₱5,000. 
The parent company is required to annually deposit ₱500,000. If the Branch Office's revenue exceeds ₱10M, the ₱500,000 deposit will have an annual increase of 2%. 
Board Resolution
The foreign parent company must authorize the establishment of the Branch Office through a Board Resolution. 
Registered Office Address
Though not required during the registration process with SEC, the Branch Office must have a registered office address in the Philippines to complete the entire registration process. Registration with the Bureau of Internal Revenue (BIR) and local government unit (LGU) requires new corporations to present the Contract of Lease (if rented) or Certificate of Land Title (if owned) of their business address. 
Alternatively, you can rent a virtual office to serve as your official business address for registration purposes. You can transfer to a physical office and update your incorporation documents thereafter.
Want to Register a Branch Office in the Philippines?
We provide end-to-end professional assistance to foreign corporations seeking to expand their operations into the Philippines.