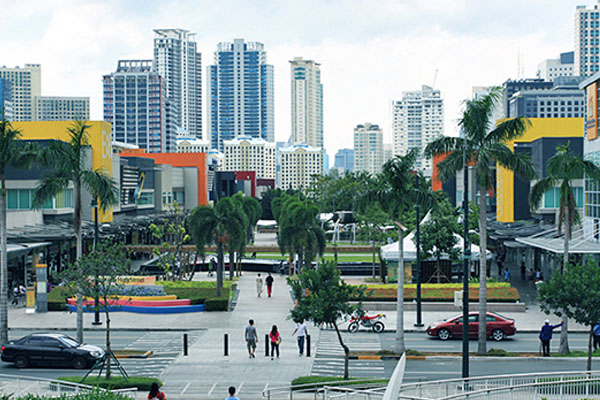 Our team of
EXPERTS AND PARALEGALS
can help you register your business in the Philippines
Bases Conversion Development Authority (BCDA) Registration for Businesses in the Philippines
The Philippine Bases Conversion Development Authority (BCDA), established under the Bases Conversion and Development Act of 1992 or Republic Act (RA) 7227, is the government agency responsible for converting former US military bases and Philippine army camps into "productive and economical civilian growth centers" that provide Filipinos with space to create lucrative business opportunities, jobs, and other economic activities. 
Through the establishment of partnerships with the private business sector, BCDA managed to generate funds to modernize the Armed Forces of the Philippines (AFP), and establish world-class business centers such as Bonifacio Global City (BGC) and Newport City.
Advantages of Registering with BCDA
Registering your business with the BCDA enables your company to set-up business operations in various freeports and ecozones, including BGC, Newport City, Bataan Technology Park, and many other lucrative business locations.
To date, the Philippine Bases Conversion Development Authority (BCDA) has generated over ₱47 billion from these projects, through sale, lease, and joint venture partnerships with leading companies in the private sector.
Just like SBMA and CDC, BCDA Freeports and Economic zones (ecozones) provides the same fiscal and non-fiscal incentives such as the following: 
Entrepreneurs will be exempted from national and local taxes. However, a final tax of 5% on gross income earned is to be paid in lieu of all these taxes

Importation of raw materials and capital equipment will be tax and duty-free
Investors will be granted permanent residency together with their spouses, and dependent children under 21 years of age, given that they have investments of not less than US$250,000

Employment for Foreign nationals
Incentives such as the following will help entrepreneurs save revenues to expand their business more. That said, entrepreneurs will enjoy a thriving entrepreneurial experience while getting more profit. 
Register Your Business with BCDA Easily
As premier BCDA developments like BGC and Newport City continue to grow and develop, it is expected to see an influx of foreign and local companies that are availing for BCDA registration and establish business operations in BCDA-administered freeports and ecozones in the near future. 
Entrepreneurs who wish to establish a business in these freeports and ecozones must register with government agencies, if you find the registration process challenging you may seek help from business consulting firms to guide you with the right process. 
Easily Register Your Business with BCDA
With a large pool of business consultants and legal counsels, our team is dedicated to helping you streamline your business registration with BCDA.