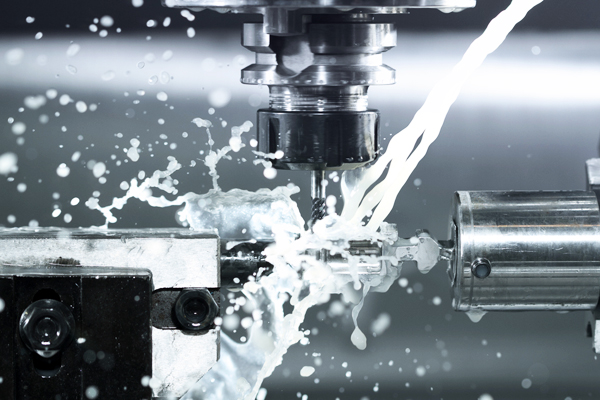 Our team of
EXPERTS AND PARALEGALS
can help you register your business in the Philippines
Setting Up a Manufacturing Company in the Philippines for Local and Foreign Enterprises
Considered as one of the fastest-growing markets in Asia-Pacific, the Philippines is an ideal location for local and foreign investors who wish to set up a manufacturing company in the country. Its vast pool of experienced workers, strategic location, and business-friendly regulations allows businesses in the Philippines to flourish and reach their full potential in a short amount of time. 
Why Start a Manufacturing Business in the Philippines?
Manufacturing is one of the biggest industries in the Philippines. It is responsible for over 25% of the country's total gross domestic product (GDP). Its major exports include electronic products (42%), other manufactures (10%), and woodcrafts and furniture (6%). It is one of the largest export-oriented industries in the country, followed by agriculture, mining, special transactions, forestry products, and petroleum products. 
In September 2021, the manufacturing production grew by 122% year-on-year (YOY), amid the effects of the ongoing COVID-19 pandemic. In a report by Delloite Global, Competitiveness: Catching the next wave: The Philippines, it projects manufacturing as one of the key industries that will likely drive the country's economic growth for the next 20 years. 
Moreover, effort from both public and private sectors helps ensure optimal performance for export-oriented manufacturing in the country, from tax incentives, a high volume of import/export portals to inter-country agreements with import and export trading. 
Strategic Portals for Export-oriented Activities
In efforts to streamline and improve the manufacturing and export industry, the country provides Export Processing Zones (EPZs), primarily geared towards assisting export-oriented manufacturing businesses in the Philippines. 
There are currently four designated Export Processing Zones (EPZs) in the country: Bataan, Baguio City, Cavite, and Mactan Island, Cebu. 
To date, there are over 250 EPZ registered companies in the Philippines, most of which are involved in the manufacturing and exporting of electronics, garments, rubber products, fabricated metals, plastics, electrical machinery, transport equipment, industrial chemicals, and other lucrative export products. 
Cost-Effective Production Requirements
Labor costs, shipping, and duties are fairly low in the Philippines. Such cost-effective requirements allow companies to maximize business costs towards other business activities such as production and distribution. 
On average, industry workers earn US$5.50 daily, the third-lowest in the world after, India and Mexico. Shipping costs in the country can vary depending on the material and the location of the EPZ. Usually, shipping costs start around US$1064. 
That said, the Philippines offer numerous business-friendly regulations to further lessen the overall costs for your business needs. 
Tax Incentives for Manufacturing Companies in the Philippines
The Board of Investments (BOI) and the Philippine Economic Zone Authority (PEZA) are the special agencies responsible for administering and regulating tax incentives in the Philippines. Under BOI and PEZA, there are also 17 different investment promotions agencies (IPAs) that also administer, promote, and oversee various tax incentives in their respective regions. 
Export-oriented manufacturing companies can avail of the following incentives: 
Income tax holiday (ITH) of four to eight years 

ITH bonus of years under certain conditions

Special corporate income tax (SCIT) rate of 5% based on gross income in lieu of national and local tax rates

Enhanced deductions (ED) for expenses on production of goods and services, labor, research and development, training, power generation, and domestic input

Value-added tax (VAT) zero-rating and exemptions on importation or local purchases of goods and services directly and exclusively used on the registered project. 

Duty exemption on imported capital equipment, raw materials, spare parts, or accessories

Exemption from wharfage dues and export tax, duty, impost, and fees

Tax credits on imported raw materials

Tax and duty-free importation of consigned equipment

Additional deduction for labor expenses
Foreign investors who wish to set up a manufacturing business in the Philippines can avail of the tax incentives provided by BOI, PEZA, and other IPAs in the country, given that they are eligible for such incentives. 
How to Set Up a Manufacturing Company in the Philippines
Ideally, export-oriented manufacturing companies are encouraged to register as domestic corporations to legally operate in the Philippines and be eligible for applicable tax incentives. Moreover, domestic corporations are one of the most common business entities in the Philippines for foreign enterprises.
When setting up a domestic corporation in the Philippines, investors are required to accomplish and submit the following documents to the SEC:
Certificate of Registration (obtainable from the SEC)

Articles of Incorporation and By-laws

Treasurer's Affidavit

Bank Certificate showing the paid-up capital

Registration Data Sheet

Endorsements / Clearances from other government agencies (if applicable)
Additionally, the SEC requires a minimum of two incorporators for domestic corporations, each of whom must be actual persons and must hold at least a single share in the company.
The minimum capital requirement will depend on its source of revenue, which can be any of the following:
Export-Market Enterprise

– if at least 60% of the company's revenues are generated from overseas, the minimum paid-up capital is US$100.

Domestic-Market Enterprise

– if more than 40% of the company's revenues are generated within the Philippines, the minimum paid-up capital is US$200,000.
Easily Set Up A Manufacturing Company in the Philippines
Investing in high-growth markets enables you to expand and maximize your company's potential for success. With its strategic location, a vast pool of professionals, and business-friendly regulations, the Philippines is an ideal investment hub for foreign and local enterprises seeking to start a manufacturing business in Asia-Pacific. 
Confidently Invest in the Manufacturing Industry in the Philippines
With a full suite of business registration and services, our team is dedicated to helping you achieve a speedy and seamless incorporation process in the Philippines.