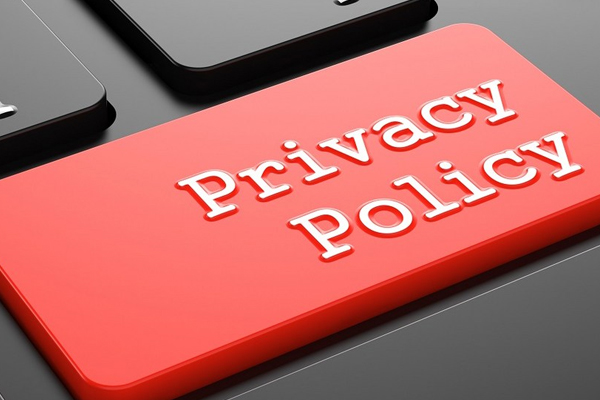 Need assistance in
SETTING UP YOUR BUSINESS
in the Philippines?
Protection of Personal Data
Privacy Policy
Our privacy policy values and protects the personal information of our clients in compliance with the Data Privacy Act of 2012. Personal information simply means any information or data that can be used to distinguish, identify, or contact our client.
Our policy explains:
Why we collect personal information;
What kind information we collect;
Where we obtain the information;
Who we share the information with;
How we protect the information;
Our clients' choices, including how they can check and update any personal information we have about them; and
What happens if there are changes in our privacy policy.
As a condition for engaging our services, our clients must consent to the Privacy Policy of Kittelson and Carpo Consulting Inc. (we, our, us) and its subsidiaries, affiliates, and subcontractors; and the collection, use, access, transfer, storage and processing of our clients' personal information as described in this Privacy Policy.
Why we collect personal information
To facilitate the delivery of our services, it is important that we collect, use, process and analyze the personal information of our clients when it is reasonable and necessary.  When we can, we aggregate and anonymize this information such that our clients are never identified as an individual.
In particular, we are using the information to:
Facilitate the processing of our client's application for permits, licenses, incentives and other transactions with pertinent government agencies such as the Securities and Exchange Commission, Bureau of Internal Revenue, local government units, Social Security System, Philippine Health Insurance Corporation, Home Development Mutual Fund, Philippine Economic Zone Authority, Board of Investments, Bureau of Immigration, Department of Justice, Department of Labor and Employment and other similar institutions.
Open treasurer-in-trust for accounts with local banks, its conversion to regular corporate accounts
Manage our client's accounts, monitor the quality of our services, train our staff, and provide timely and efficient services;
Send commercial and promotional emails, and after-sales communications, and other broadcast messages;
Perform other processing or disclosure that may be required under law or regulations.
Where our client's separate and full consent is given, we also process personal data for marketing promotional purposes.
What type of information we collect
We collect information primarily to facilitate government applications.  This includes information such as:
Basic personal information: name, date of birth, gender, nationality, address, and similar personal information and identity supporting documents such as TIN or passport.
Contact details like present and permanent address, telephone number, mobile phone number, and email address;
Employment information such as job designation, responsibilities, and compensation information;
Information about the business like shareholding structure, company incorporation information such as identities and information of the owners, address, employee information, financial performance and other similar information.
Where we obtain the information
The personal information we have is that which is provided by our clients. The information is given when clients:
Approach us about our services;
Formally engage our services and implement the projects we are engaged for; and
Are required to provide additional information by government agencies we deal with
Who we share the information with
We will never share, rent, or sell personal information to third parties outside our company (or the group of companies of which it is part of) without client's consent.  In some instances, we may be required to disclose personal information to our agents, affiliates, partners and other third party agencies as part of business operations and the provision of our products and services.  This means we might share the information with:
Our partner companies, organizations, or agencies including their sub-contractors or prospective business partners that act as our service providers, contractors, professional advisers who help us provide our services, for example our couriers for delivery of certain documents that may not be serviced internally;
Government agencies when required by law or by competent court order; and
Other companies with whom our client have provided consent to share the information
How we protect the information
The integrity, confidentiality and security of the information is important to us. We strictly enforce our privacy policy within the company and have implemented technological, organizational and physical security measures that are designed to protect the information from unauthorized access, use, alteration and disclosure.  We have put in effect safeguards such as:
Keeping and protecting the information using a secure firewall, encryption and security controls;
Restricting access to the information to qualified and authorized personnel who hold the information with strict confidentiality;
We undergo regular audit and rigorous testing of our infrastructure's security protocols to ensure that data is always protected; and
Allowing clients to update their information securely to keep our records accurate.
We will retain the personal data throughout the retention of our services, and for a maximum period of five (5) years thereafter.
The choices, including how clients can check and update any personal information we have about them
The Data Privacy Act of 2012 affords our clients certain rights in relation to their personal data including the right to object to processing, the to access their data, modify of inaccurate data, and erasure or blocking of data.
If our clients wish to have access to their personal information in our records; or they think that such personal information we have of them is incomplete, not up-to-date, or otherwise inaccurate, they may get in touch with our Data Privacy Officer through the contact details provided below.
Our Contact Details:
Data Protection Officer
Office No.: (632) 8424 1350
Email: [email protected]
What happens when there are changes in this policy
From time to time, the Company may change this privacy policy to comply with government and regulatory requirements; adapt to new technologies and protocols; align with industry practices; or for other legitimate purposes. Our clients will always be provided notice if these changes are material and, if we are required by law, we will also obtain their consent.
---
Parent Company
Affiliates
KMC Savills Inc.
KMC MAG Solutions Inc.
KC Global Talent Solutions Inc.
Partners
AHC Certified Public Accountants Limited Co.
Carpo Law and Associates