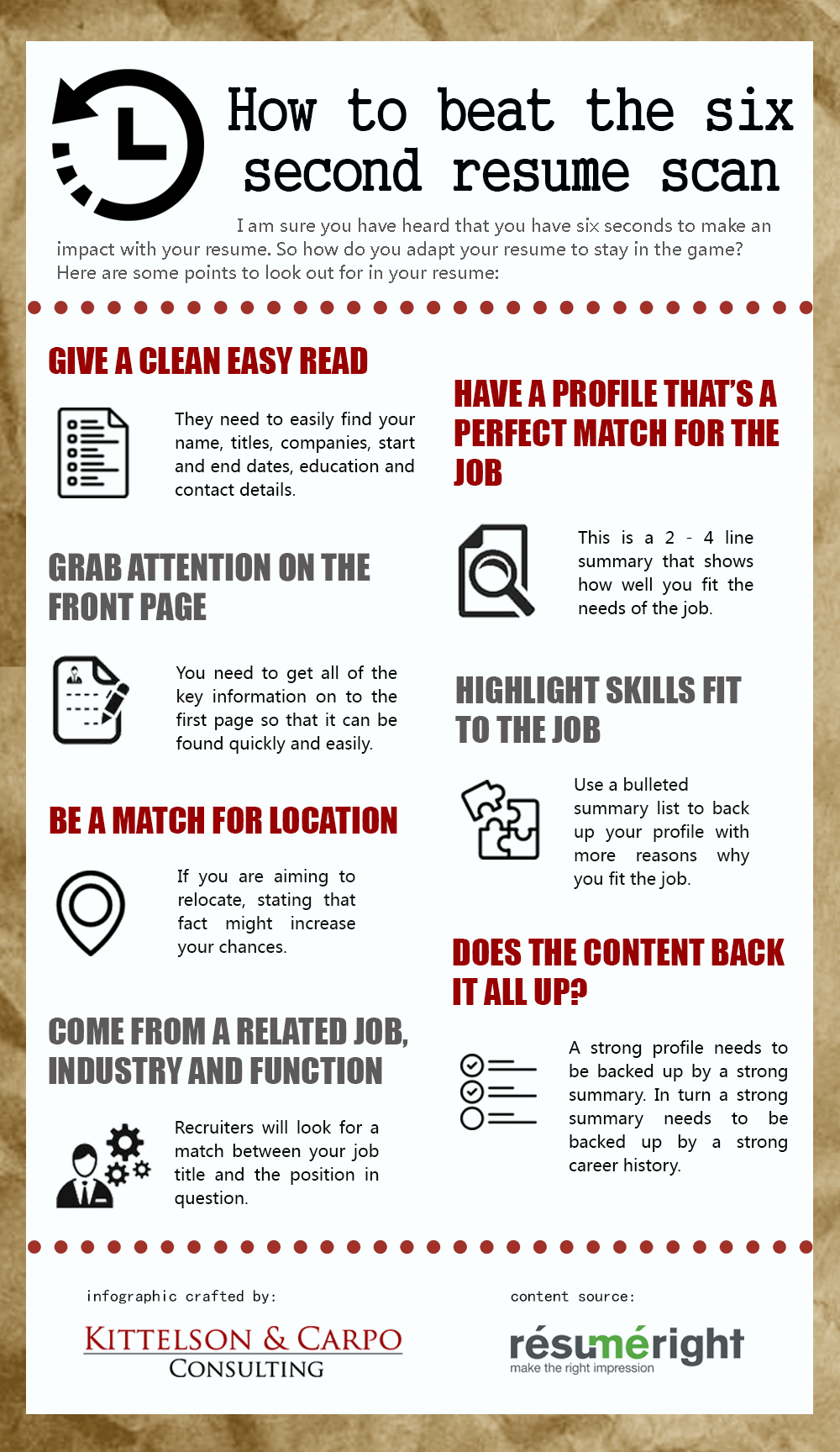 How to beat the six second resume scan
I am sure you have heard that you have six seconds to make an impact with their resume. So how do you adapt your resume to stay in the game? Here are some points to look out for in your resume:
Give a clean easy read
They need to easily find your names, titles, companies, start and end dates, education and contact details.
Grab attention on the front page
You need to get all of the key information onto the first page so that it can be found quickly and easily.
Be a match for location
If you are aiming to relocate, stating that fact might increase your chances.
Come from a related job industry and function
Recruiters will look for a match between your job title and the position in question.
Have a profile that's perfect match for the job
This is a 2-4 line summary that shows how well you fit the needs of the job.
Highlight skills fit to the job
Use a bulleted summary list to back up your profile with more reasons why you fit the job.
Does the content back it all up
A strong profile needs to be backed up by a strong summary. In turn a strong summary needs to be backed up by a strong career history.