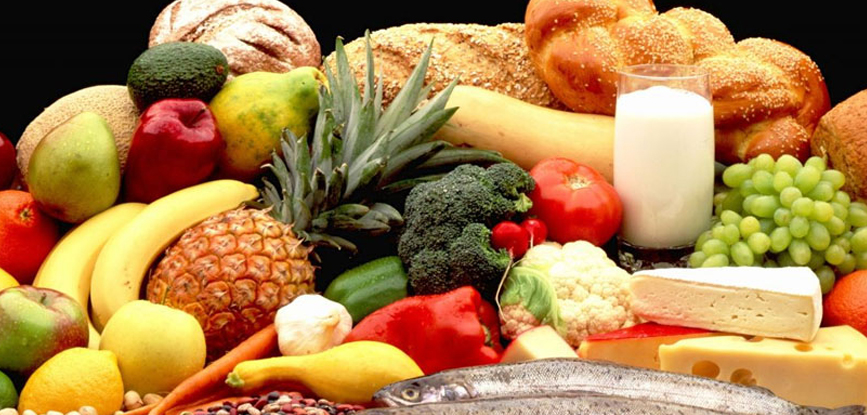 Philippine Food Importation
Bring it in Legally, Get it out Fast
Tell me what you eat, and I will tell you what you are.
Anthelme Brillat-Savarin (1755 – 1826), The Physiology of Taste, 1825
The local market has a voracious appetite for imported foods, which have always been viewed as a luxury because they were either expensive or difficult to acquire or both. Filipinos are famous for returning home from abroad with balikbayan boxes of SPAM, corned beef, candy, and other "delicacies". Expatriates living in the Philippines whose taste buds have been numbed by adobo, kare-kare, and other local fare long for a taste of home whether that be French luxury chocolates, flour tortillas, smoked salmon, confit de canard, or cheddar cheese. Food has always been a driving force for globalization and the Philippine market is no exception.
One might argue that foreign foods tend to displace local cuisine (it's harder to find a good Filipino restaurant in the Philippines than an Italian one), or that foreign foods become Filipinized, or that the food we eat is all becoming generic. Whatever the case, we are always in search of different and exciting things to eat. When it comes to food we are all xenophiles. Food is a good business to be in.
In catering to the needs of the most basic form of human consumption, many large food processing firms have gone international however, most are not major exporters of highly processed consumer food products. The National Food Review reports that large food companies tend to expand aggressively in foreign markets by increasing their investments in foreign plants or expanding licensing arrangements with foreign firms to produce and distribute their branded products. Production facilities avoid tariff and most non-tariff trade barriers and make it easier to keep abreast of local tastes and opportunities for new product development or reformulations and local production tends to improve access to local food distribution firms and facilitate a variety of marketing and promotional activities involved in selling a branded consumer product.
Importation of food in the Philippines is dominated by large Philippine retailers. Restraints on the "retail trade" in the form of high capital requirements prevent small to medium size foreign owned food retail outlets such as groceries, delis, or specialty stores from entering the market. Foreign investors are constrained to engage in wholesale activities or activities incident to restaurant operations by hotels under the following exceptions under the Retail Trade Liberalization Act:
Sales to industrial and commercial users or consumers who use the products bought by them to render service to the general public and/or produce or manufacture of goods which are in turn sold by them; or
Sales arising from restaurant operations by a hotel owner or inn-keeper irrespective of the amount of capital, provided, that the restaurant is incidental to the hotel business
Therefore, getting the goods on the shelves means fostering business relationships with local retailers and relying on their distribution channels.
Administratively, food importers must deal Customs and more importantly with the Bureau of Food and Drug Administration or the BFAD for their goods to enter Philippine soil. Food Importers must obtain a License to Operate or LTO and a Certificate of Product Registration from the BFAD. Imported processed foods may not be sold or offered for sale without a Certificate of Product Registration from the BFAD. Obtaining an LTO requires presentation of a certificate of free sale CFS to the BFAD
A CFS is document issued by a government agency confirming that a food, beverage, drug, medical or cosmetic product is approved for unrestricted sale in the country of origin and/or export. Certain nations require a certificate of free sale issued by the origin country government on specified imported product categories.
The BFAD classifies food into 2 major categories. The category a type of food falls under is determined by them. CATEGORY I and CATEGORY II have different registration requirements.
Registration of Category I foods are be based on the evaluation of the following:
importer's guarantee in the form of an affidavit attesting that the products contain ingredients and additives that are permitted for use in human food and in accordance with relevant regulations issued by BFAD; and
compliance with the Codex recommended standard for labeling of prepackaged foods and BFAD labeling rules and regulations.
The Codex is the global reference point for consumers, food producers and processors, national food control agencies and the international food trade. It is a collection of standards, codes of practice, guidelines and other recommendations compiled by the Food and Agriculture Organization and the World Health Organization under the UN. The text deals with detailed requirements related to a food or group of foods; others deal with the operation and management of production processes or the operation of government regulatory systems for food safety and consumer protection.
Category I products may be subject to examination during the validity of registration with cost of laboratory analysis shall be charged to the importer.
Registration of Category II products are based on the evaluation of the following:
Products' specifications which shall be validated by appropriate certificate of analysis from the country of origin or from a BFAD recognized laboratory.
Compliance with the Codex recommended standard for labeling of prepackaged foods and BFAD labeling rules and regulations; and
BFAD's own examination of the product for verification of conformity to prescribed standards for safety and quality.
Applications for registration must be submitted to BFAD together with the required documentary requirements and payment of fees. Importers must also notify BFAD of the expected shipments at least one (1) month before the estimated date of arrival by submitting the list of food products to the BFAD. BFAD shall acknowledge the receipt of the submitted list of products and shall notify the importer and the Bureau of Customs in case there is a need for inspection and/or sampling of the incoming shipments. Inspection and/or sampling may be conducted at the port of entry or at the importer's warehouse.
The process is meant to ensure public safety but it can be cumbersome. It takes 15 working days to obtain an LTO and around 90 working days for a CPR which is required per product. A lot of time, paperwork, and planning goes into the final consumer's enjoyment of gourmet goods and it can be daunting for a small or medium size business. Nevertheless, the Philippine market is prepared to pay the premium to tickle its taste buds and the day may come when Philippine grocery stores become stocked with a comprehensive collection of foods. Globalization has expanded our appetites and our waistlines. Entering the Philippine market requires hurdling administrative requirements and making certain compromises but the bottom line is that it can be done.
Expat Travel & Lifestyle Magazine – Vol. 1 No. 5 2008