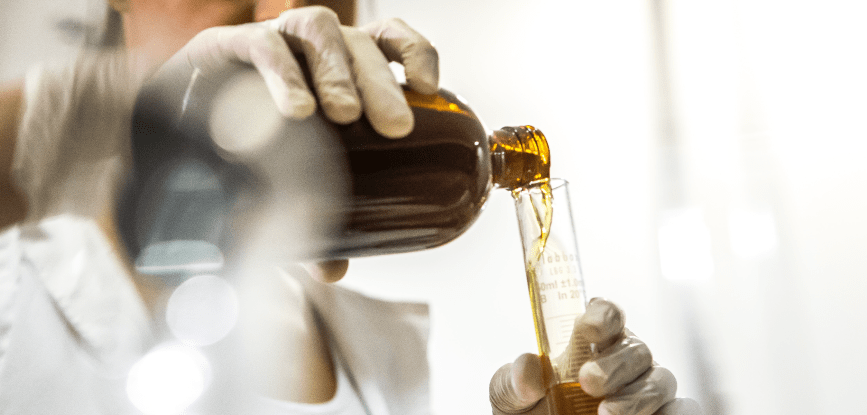 What You Need To Know When Establishing a Pharmaceutical Company in the Philippines
The pharmaceutical industry in the Philippines is growing in demand for affordable yet effective medicines. The country's large population and continuous economic growth made it one of the most attractive pharmaceutical markets in the ASEAN region. 
A big contributor to its growth is the government's effort in supporting the industry in providing effective, safe, and affordable healthcare to Filipinos. To give you an insight, this article will discuss several points on what you need to know when deciding to set up a pharmaceutical business in the Philippines. 
Healthcare in the Philippines
Spending on pharmaceutical products has a significant contribution to healthcare expenditures in Filipino households. According to the Philippine Statistics Authority (PSA), the country's Current Health Expenditure (CHE) has grown by 10.9% in 2019, reaching a total amount of approximately ₱792 billion (US$16.5 billion). 
In the Philippines, pharmaceutical drugs are regulated into three segments: originator, branded generics, and unbranded generics. Due to its low manufacturing costs and high sales over the years, many pharmaceutical corporations opted towards producing more branded and unbranded generics. 
Such drugs deliver the same efficacy and can be mass-produced and sold at a lower price to Filipinos. Due to its affordability, generic medicines account for most of the Philippines' pharmaceutical sales. 
A Fast-Growing and In-demand Industry
Currently, the Philippines is the third-largest pharmaceutical market in the ASEAN region, falling behind Indonesia and Thailand. According to the ASEAN Pharma Report: Opportunities and Threats 2020 and Beyond, the Philippine pharmaceutical market is forecasted to gain a steady growth of 4.5% in the following years. 
The report also mentioned the high acceleration rate in the country's generics market due to numerous government reforms and the introduction of a Universal Health Coverage (UHC) scheme, which provides the basic level of healthcare to all Filipinos. There are also new laws mandating public hospitals to provide generic drugs so as to give affordable medicine to Filipinos. 
Moreover, the high rise in demand for high-quality generics opened many opportunities for both local and foreign investors who wish to transact and cater to the high demand in generic drug manufacturing in the Philippines. 
Additionally, in an analysis report conducted by Global Data, the local pharmaceutical market is expected to grow and reach ₱241.9 billion in 2025 following the implementation of the UHC scheme.
Strong Manufacturing Base and Government Support
Filipino pharmaceuticals are one of the fastest-growing industries in the country and consistently grow year by year.  At present, 14 of the world's top 20 pharmaceutical companies own a manufacturing base in the Philippines. With government efforts to ease the business registration process in the country, business opportunities in the industry have grown and expanded over the years. 
Recently, President Rodrigo Duterte approved the expansion of the Bulacan Industrial City where a new pharmaceutical manufacturing zone is set to rise. On January 11, the Malacañang released Proclamation No. 1070, which designates approximately 260,000 square meters of land in Malolos, Bulacan as a special economic zone. 
The new land will be added to the existing 38-hectare Bulacan Industrial City established in 1991, also dubbed as the "Pharma City of the North". Currently, the city houses numerous pharmaceutical firms such as Pascual Laboratories and Cargill Philippines. 
High Volume of Vulnerable Individuals
The Philippines is home to approximately 111 million people with an average growth of 1.30% every year. Due to the COVID-19 pandemic, the Philippine government classified aged groups and individuals into categories to identify which are more vulnerable to COVID-19. Individuals with present or multiple health complications and those aged 60 and above are categorized under the vulnerable population. 
In 2020, 5.5% of the Philippine population are aged 65 years and above. Such age group is prone to having comorbidities such as hypertension, cardiovascular diseases, diabetes, and respiratory diseases, to name a few. Such are all risky for COVID-19. Overall, 58% of older Filipinos have at least one of the risky comorbidities for COVID-19. While 61% of women have at least one condition. 
Establish Your Next Pharmaceutical Business in the Philippines
With a vast population in high demand for healthcare products and services, expanding into the Philippine pharmaceutical industry can be advantageous for your business. From strong government support to streamlined business registration procedures, you can establish your next frontier with an increased chance of securing a successful business venture. 
If you find such procedures exhaustive, you can always reach out to business consulting firms to assist you as you expand into the Philippine market. 
Expand Into the Philippine Pharmaceutical Market With Ease
With a full suite of business registration and corporate compliance services, our team is committed to helping you establish your next business venture in the Philippines.