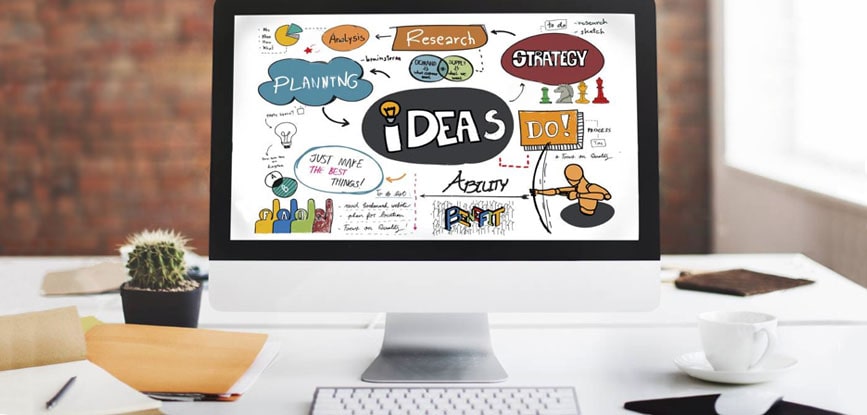 5 Business Ideas Worth Investing in the Philippines During the COVID-19 Pandemic
Many businesses struggle as the COVID-19 pandemic persists, pushing them to realign their strategies to mitigate the pandemic's adverse effects, while others are forced to close for the foreseeable future. 
However, despite the negative implications of COVID-19, some investors and entrepreneurs are taking this as a chance to explore new business ideas that can open new consumer demands able to thrive even after the pandemic is over. 
Whether it's online selling or manufacturing in-demand products, as an entrepreneur, your number one goal is to provide a need to the public. To help kickstart your search, here are five rich business ideas worth investing in during the COVID-19 pandemic.
#1: Food Delivery Service
Governments restricted non-essential travel and leisure to their citizens to protect them from the COVID-19 pandemic, which affected restaurants and cafes that offer dine-in services to their customers. 
Because of such restrictions, the demand for food delivery services increased. According to a survey on food delivery during the pandemic, 71% of Filipinos order through food delivery applications "to follow quarantine and social-distancing protocols."
The food delivery business is a great business idea to invest in as it responds to the implications set by COVID-19 while remaining relevant even after the pandemic, catering to individuals who have no time to cook or those who find leisure in eating at home. 
#2: AI Telemedicine and Online Healthcare and Wellness Services
Investing in AI telemedicine is advantageous due to the current high demand in online healthcare and wellness services. AI telemedicine can provide clinical-grade healthcare to patients by providing virtual assistance or home service.
The high-demand comes from the surge of patients who refuse to visit hospitals in fear of contracting the virus during their visit. With AI Telemedicine and online healthcare providers, patients can continue to stay healthy and get checked while maximizing their security and safety from the virus.
Several companies have already kickstarted this business idea, such as Zennya, which utilizes artificial intelligence to provide clinical-grade healthcare and wellness to their patients' home, on-demand.
Some AI telemedicine services also offer teleconsultations to inform patients of their symptoms before undergoing a personal check-up with their preferred physician. 
#3:
 

Online Selling

As of 2020, approximately 6 billion people worldwide shop online in platforms such as Amazon and EBay. 

In the Philippines, around 31% of  Filipinos purchase "several times a month" from online stores during the pandemic. 

Investing in online wholesale or retail selling is also a great business opportunity to consider since people are restricted from visiting malls and other places to buy goods. Products for skincare, sanitation, fitness and wellness, indoor leisure, tech gadgets, and gaming are popular products to sell in 2020. 

With many mobile applications, websites, and online marketplaces to use as platforms to sell various products, online selling can be your next worthy investment amid the pandemic.
#4: Courier and Package Delivery Services
With every online purchase made, a courier service is ready to handle and deliver the items to the consumers. Courier services became a necessity since the start of the pandemic to address the logistics demand of online selling platforms. 
The travel restrictions of COVID-19 forces customers to resort to courier and package delivery services to acquire items they need, such as personal products, groceries, and other items. 
As added precaution, governments are mandating such service providers to implement contactless transactions when delivering parcels to their customers. Contactless transactions ensure the safety of the customer and employees by minimizing contact when delivering items. The use of online payment systems, bank transfers, and e-money is utilized to reduce contact when paying through cash. Leaving parcels on a designated area for disinfection is also practiced. 
#5: Production of Medical Supplies
According to the World Health Organization (WHO), the demand in medical supplies, more specifically personal protective equipment (PPE), rose as the COVID-19 pandemic persists. 
Unfortunately, due to high demand, a massive shortage in such products became evident, placing many lives at risk from the virus.
The public and private sectors are encouraging entrepreneurs to invest in the production of medical supplies to address the shortage. By procuring required licenses and restructuring factories, you can produce medical supplies such as face masks, gloves, and PPE kits to address the lack of medical supplies locally and worldwide. 
Before investing in the production of medical supplies, it is wise to register your product beforehand so you can export, import, and distribute in the Philippines.
Start Investing in New Business Ideas Amid the COVID-19 Pandemic
Despite its negative implications, the COVID-19 pandemic has opened new opportunities and business ideas. It allows you to grow as an entrepreneur who's capable of developing a new business to cater to consumer needs during a global crisis.
As an entrepreneur in the Philippines, it is imperative to be aware of the requirements and procedures that come along with it. If you find such procedures exhaustive, reaching out to business consulting firms can help guide and direct your investment vehicle during the pandemic.