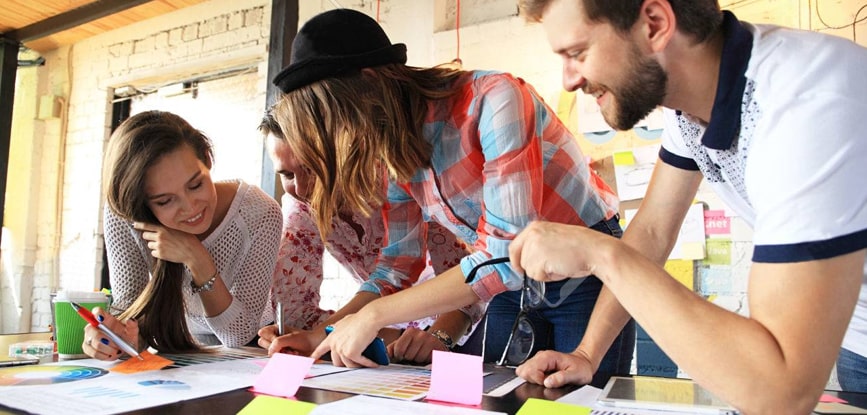 5 Effective Ways to Boost Revenue for Your Small Business in the Philippines
As an entrepreneur, ensuring that your company continues to grow is vital to a successful business venture. Part of such growth is to ensure that your business continues to increase its revenue as time passes to make room for improvements and expansion for your company. 
There are many ways to increase revenue through effective sales and marketing strategies that attract attention and new customers to your business. To help you boost revenue, this article will show you five tips on how to increase your company revenue for your small business. 
#1: Reevaluate Your Expenses
One of the easiest ways to increase your company revenue is to consider how much money your business is putting out. Reevaluating your expenses can help you determine where you can cut or correct costs in your operations to save more money.
The best place to look into is your company's variable expenses and evaluate which of these expenses can be modified, reduced, or removed altogether. This can help you maximize your expenses and save more money. 
You can look at aspects of your business such as:
Outsourcing

specific services or functions within your business

Reevaluate how you acquire supplies and raw materials

Review supplier/contractor agreements and eliminate unnecessary expenses

Reassess fixed and variable costs
Looking into your company's purchasing and spending behavior will give you an insight into which aspects of your business you can adjust to save more money, and ultimately increase your revenue. 
#2: Produce Effective Marketing and Sales Strategies
Part of running a business is to stay connected and visible to new and existing customers. Whether it's through traditional or digital marketing, you must ensure that your company is receiving the spotlight it needs to gather revenue. 
Taking advantage of accreditations, licenses, and certifications can set you apart from your competitors in terms of legitimacy and credibility. Having the majority of your employees gain certificates or accreditations for their practice will also be beneficial for your company. 
When boosting your revenue, it is wise to invest in marketing strategies that can increase your company's visibility to a wide range of audience. Having an online presence through social media, email marketing, and your company website is a good way to increase your visibility to new and existing customers. Such methods will also allow existing customers to contact you with ease should they have concerns or inquiries about your business. 
#3: Expand Your Market
As part of an effective marketing strategy, expanding your market can aid in your goal of gaining more revenue for your business. Extending beyond your usual customers will help you generate new bubbles who may patronize your business and advertise your products to their respective friends and acquaintances. 
You can expand your market through the following:
Add Complementary Services to Existing Products.

A way to increase your revenue is to introduce new or complementary products along with your existing services. These could engage your existing customers to interact with your business more while enticing new customers at the same time.

Extend Your Geographic Market Area.

You can

extend your geographic market

by specifying certain products or marketing campaigns only applicable to certain locations. 
Venture into Cooperative Sales Agreements.

You can engage with other companies who offer to sell complementary products or services. These will help you expand your market by enabling them to cater to their customers through your products. 
Expanding your market visibility can be done in many ways. By utilizing different marketing strategies, you can increase your chances of gaining new customers and ultimately increasing your company sales.

#4: Revamp Your Payment Channels
Gaining more customers is important for any business but as an entrepreneur, you must ensure that you can provide payment gateway channels across different platforms. Since the COVID-19 pandemic, many businesses have struggled to cater to customers due to limited payment options. 
Take the time to engage and make arrangements with different payment operators to ensure that you can cater to customers who pay through cash, debit, credit, and e-money. Partnering with payment gateway firms allows you to reach more customers while giving them the opportunity to enjoy perks and promotions offered by said channels. 
Since the COVID-19 pandemic in the Philippines, many businesses have partnered with many local banks, Grab, G-Cash, PayMaya, and other payment service providers to offer various payment methods to their customers. Following the trend will be beneficial for your company, especially with current social distancing and contactless guidelines set by the government. 
#5: Offer Sales and Coupons
Providing sales and coupons can help you gain more revenue by enticing existing and new customers to spend on your products and services at a discounted price. Additionally, offering regular coupons will spark patriotism among your customers, giving your company an edge in comparison to your competitors. 
Sales and coupons can be an effective tool in increasing revenue as they can significantly boost your customer's purchasing power. For example, during a 50% sale on all items in-store, customers are more likely to spend more than usual due to the half-price setting without realizing that they are indeed spending more. 
Sales also have a tendency to spark a sense of urgency, pushing your customers to spend their money for your products much sooner than later due to the usual time limits of sales and coupons. 
Increase Revenue for Your Small Business
As part of running your business, it is essential that you continue to find ways of generating more revenue. Doing so will enable you to expand and grow your business as you provide high-quality products and services to your customers. 
If you find such methods exhaustive, you can always reach out to business consulting firms to guide you through effective marketing and business management strategies that will benefit your company in the long run.
Boost Revenue for Your Small Business in 2021
With years of experience in assisting small businesses in the Philippines, our team is dedicated to guiding you through up-to-date business management and marketing strategies ideal for your company.