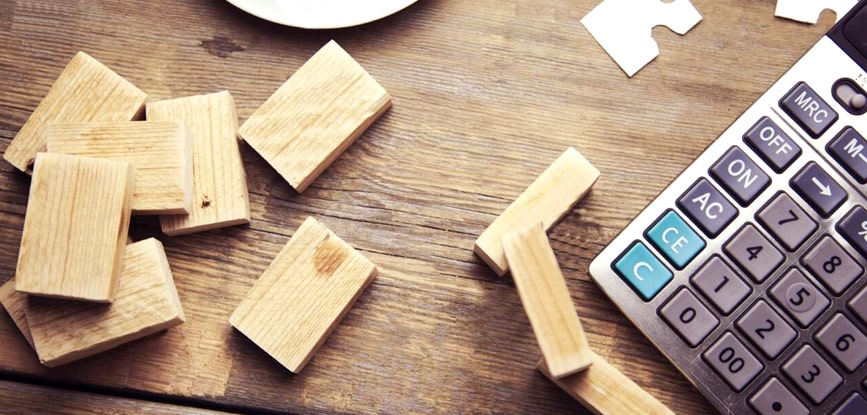 7 Finance Mistakes of First-Time Small Business Owners That You Should Avoid
Starting a business can be both exciting and overwhelming, especially for first-time entrepreneurs. That said, it is common for first-time entrepreneurs to overlook certain aspects of business operations, leading to unwanted consequences for their business. 
One of the most common mistakes first-time owners tend to commit is neglecting the financial side of operating a business such as cash flow. To help maximize your finances, we will discuss seven common financial mistakes of first-time business owners you can avoid to keep your small business from unexpected financial challenges. 
#1: Not Having Enough Capital
Having enough funds or capital to run your business is vital as it dictates your company's longevity before receiving a steady revenue. Ideally, it's best to have a working capital that meets at least six months of recurring expenses. This means that your business can operate well without receiving a steady amount of revenue for the first six months. 
You can raise working capital in many ways through personal funds, friend and family loans, and business loans offered by the government to micro, small, and medium enterprises (MSMEs). 
#2: Failing to Manage Cash Flow
Startups tend to focus more on their operations rather than their cash flow when it should be the right balance of managing both. They also tend to overestimate their income and underestimate the expenses they will incur, which can result in business failure. 
Taking the time to accurately estimate your cash flow for the foreseeable future and giving your revenue an ample amount of time to accumulate will keep your business away from financial risks. Managing your invoices, staying on top of collectibles, and regularly reassessing your cash position are a few ways to maximize and avoid cash flow problems. 
#3: Mixing Personal and Business Funds
Experienced entrepreneurs are likely to tell you that mixing your business funds with personal funds is a bad idea. Mixing your funds makes it difficult to track how much money your business is earning or losing within a certain period. It is also exhaustive to separate the tax between personal and business transactions, delaying your accounting process. 
You may also have difficulties applying for a business loan if your funds are combined into one account. It is best to have a separate account for business transactions since banks are likely to look at your transaction history. 
#4: Failing to Follow A Budget
Startups must have a clear and strict budget that incorporates all of their expenses. Having this will help you refrain from unnecessary expenses while ensuring that your funds are still in check. 
You can start your budget by listing all your fixed and variable expenses and fit them according to your monthly income. Avoid overestimating your income as it could negatively affect your budget in the future.
You should also consider including the following into your budget:
Rent and Monthly Fees (Building, website, equipment, etc.)

Utilities and Supplies

Communications (for business cell phone and telephones)

Credit Card Processing (Monthly fees)

Employee Pay and Benefits

Advertising Fees

Business Insurance

Miscellaneous Expenses 
These are a few examples you can take advantage of when creating your business budget. It is also wise to have a day-one budget, covering fees for permits, registrations fees, and other first-day expenses.
#5: Having Too Much Inventory
Although it may be exciting to start a business, becoming too excited can give you problems afterwards. It's a common mistake for first-time entrepreneurs to stock up with too much inventory which could go to waste if they become unused. It is still important to have an extra bank of supplies, but you must keep the numbers realistic. 
Taking the time to analyze the probability of sales for the first few months can help you get the closest estimation of how much inventory should be. Considering aspects such as trends, target market, and customer income can be useful for your analysis. 
#6: Making Big Purchases Early in the Business
Sometimes, less is more. If you spend too much on expensive items before having a steady income, it can result in insufficient funds for other vital expenses in your business. Items such as luxury company cars, premium office spaces, expensive furniture, and costly advertising can be put aside for the meantime unless they prove vital for your company's operations. 
#7: Forgetting About Insurance
Being under-insured is one of the most serious financial mistakes any entrepreneur should avoid. Having enough insurance will secure your business from unprecedented events and could save you from spending tens of thousands from your pocket for unforeseeable events.   
Here are a few insurances your small business should consider:
Health Insurance.

It is best to cover yourself and your employees with adequate health insurance to keep your company from financially shouldering any health-related incidents at the office. High medical costs are one of the reasons small businesses fail.

Auto Insurance.

If your business requires your employees to drive regularly, making sure to cover the automobile will save you from spending thousands on repairs and maintenance.

Liability Insurance.

This protects you against claims resulting from injuries or damage to other people or property. 
Ensuring your company from unforeseen events will put you at an advantage as it would keep your finances in check while you manage your business.

Maximize and Manage Your Finances Effectively
As a first-time small business owner, it is easy to make financial mistakes along the way. Keeping such mistakes in mind can help you maximize and plan out your company's finances accordingly, giving you a bigger chance at a successful business venture.
There are many ways to deal with financial mistakes that you could encounter in the future. That said, it is advisable to contact business consulting firms to guide you through your troubles and help you effectively mitigate them as you grow your business.
Start Your Small Business With Confidence
With up-to-date business strategies and guides to support your startup, InCorp Philippines is dedicated to help your business grow through our full suite of business registration and corporate compliance services.