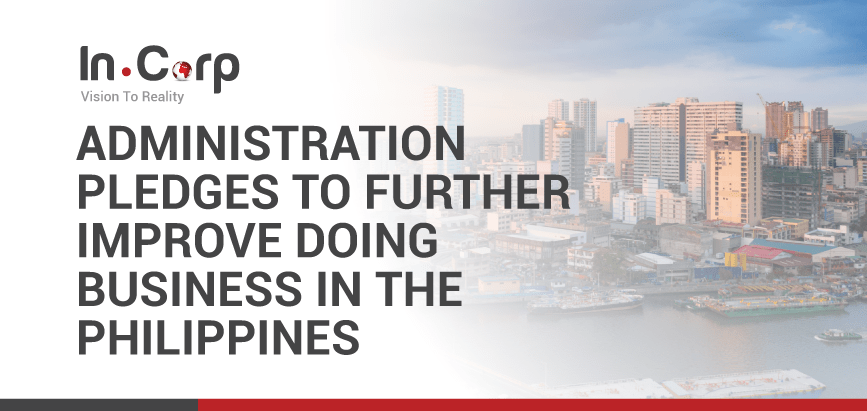 Administration Pledges to Further Improve Doing Business in the Philippines
The administration stated that they would work on streamlining doing business in the country to help attract more investors.
President Ferdinand Marcos noted in his speech at the 48th Philippine Business Conference and Expo in Manila that his administration targets to make the Philippines a "top investment destination."
Marcos cited, "We continue to harmonize efforts of all investment promotion agencies, government agencies, and local government units (LGUs) to effect greater synergies. We also continue to help in the ease of doing business in the country."
In addition, he mentioned, "We are doing this by enhancing our digital infrastructure in order to streamline application processes, business permits, licenses, and other documentary requirements."
He also acknowledged the wishlist containing ten policy recommendations delivered by the Philippine Chamber of Commerce and Industry (PCCI), which the group wishes the administration would address.
Marcos showed his appreciation to the PCCI for its commitment and support in voicing the interest and concerns of various business groups in the country.
Marcos stated, "I am much gratified that – when I heard the enumeration of those 10 resolutions – they are very much in line with the government's thrusts and directions that we feel will be the most advantageous for the Philippines."
Moreover, he noted, "And in that regard, I assure you that the concerned agencies will assess the feasibility and probability of success of these recommendations. Of course, we recognize the fact that our businesses cannot thrive alone. Thus, it is my commitment to foster a sound environment where businesses can flourish and continue to be a driver of our economic growth."
The administration also cited that they intend to build up renewable energy to guarantee sufficient power supply and address increasing electricity costs.
Marcos mentioned, "We do these by revising the renewable energy law's implementing rules and regulations to secure energy supply in the country and attract foreign investment for renewable energy development."
He added, "It is necessary that we make these changes because the technology for renewable energy has moved forward so quickly that we have to catch up with our regulations, with our monitoring of our renewable energy sector."
PCCI president George Barcelon stated that the resolutions were firmed up after four months following a series of conversations with their members all throughout the country.
According to PCCI, the resolutions "captures the collective aspirations and expectations of the Philippine business community [toward] the new administration as it steers the direction of the Philippine economy rebounding from the pandemic."