BCCP Shares Advancement on Key Economic Bills to Boost Foreign Investors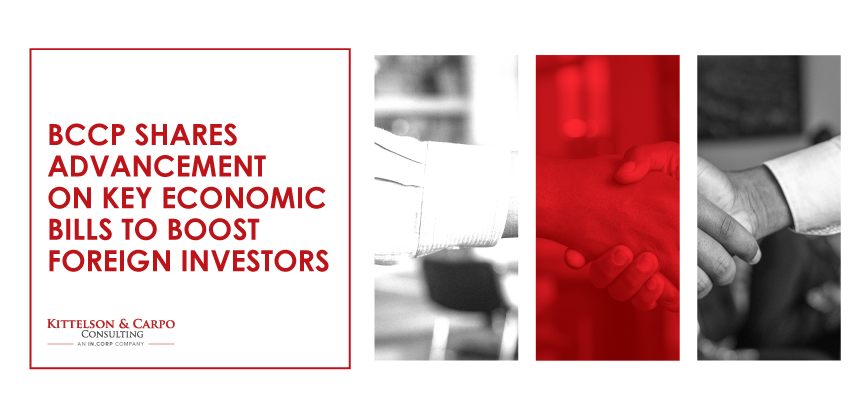 The British Chamber of Commerce Philippines (BCCP) Executive Director and Trustee Chris Nelson shared the latest development on key economic bills and what can be done more to boost foreign investors' enticement to the Philippines.
In an interview, Nelson explained the significance of boosting investors through the passage of key economic bills to help expand the economy. 
According to Nelson, "We're very confident with regards to the Retail Trade [Liberalisation] Act. That will be a great signal and a great opportunity for us to herald that which we will do in the UK." 
Moreover, he mentioned that the Retail Trade Liberalization Act (RTLA), together with the Foreign Investment Act (FIA) and the Public Service Act (PSA), is classified as an imperative bill to economic progression and foreign investment. 
Nelson stated that during the administration, British-backed businesses were hoping to see the mentioned economic measures passed. 
He relayed suggestions for future administration, "We'd like to see a continued focus on measures which will further liberalize the economy [with] further transparency in setting up and doing ease of business."
Nelson noted that the Philippines' actions towards the COVID-19 pandemic have been reported to be uplifting figures which would require lowering the alert level in Metro Manila. Combined with appropriate management measures of the pandemic, the furtherance of the key economic bills will allure foreign investors in the Philippines. 
Considering the positive growth, BCCP expects to see more enticing figures in the country's vaccination drive to make room for a safer economic activity along with the passage of economic bills, particularly the RTLA.  
In addition, the chamber would also like to see the continuous recovery of the Philippines as the country reopens for more investors.