Business Loans Rise as BSP Increases Relief Measures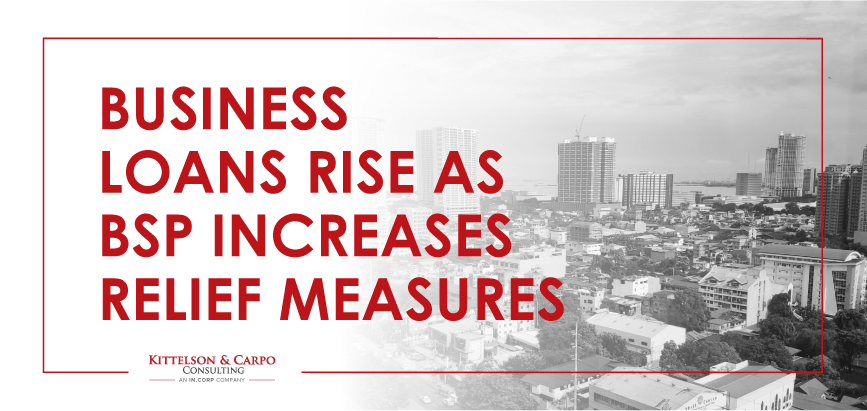 Loans to small businesses increased in recent months after the Bangko Sentral ng Pilipinas (BSP) placed relief measures to encourage banks to lend financial loans to companies that employ 9 out of 10 Filipinos.  
BSP Governor Benjamin Diokno states that regulators prepared to increase measures to support the Philippines' entrepreneurial class by reducing banks' reserve requirements to cater to more cash for new loans. 
Diokno continued, "We are happy to note that following the implementation of regulatory relief measures, banks are up to their task. We have seen a significant increase in loans, more so to micro, small, and medium enterprises."
According to BSP, the average daily loans to small businesses have increased to 750%, from P9.9 billion in April to P84 billion in July. 
The BSP Governor added that these loans give a big relief to small businesses. 
BSP also decided to pause its series of monetary easing moves, releasing P1.3 trillion into the local financial system so far to help the system digest the fresh liquidity. 
Diokno also stated that he was ready to act if warranted. 
The BSP Governor continued, "Let me be clear: the BSP is prepared to do more if warran­ted. [It] remains committed to a disciplined and evidenced-based monetary policymaking as it pursues its price stability objective."
He also noted that smaller banks have joined the effort of providing more loans to small businesses. The preliminary data showed that rural and competitive banks lent more money or refinanced existing loans to small entrepreneurs in compliance with the recent cut in the sector's statutory reserve. 
As of July, 66 rural and cooperative banks have loaned over 1.5 billion to micro, small, and medium enterprises (MSMEs).