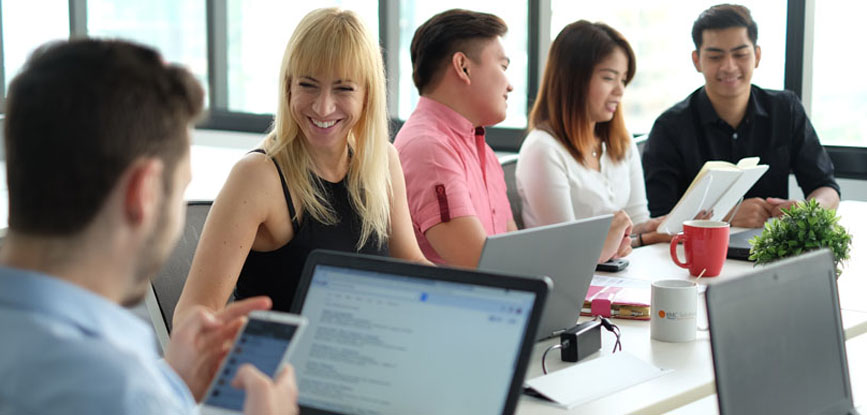 Coworking Spaces: The Boom of a New Kind of Space in Philippine Business Arena
In recent years, Metro Manila has witnessed the growth of a unique sub-industry in Real Estate and leased spaces. Coworking Spaces have been taking the spotlight as they present a fresh and uniquely efficient take on renting out office spaces. A lot of people are still puzzled with the idea of sharing an office space with different individuals and organizations, but this new approach to space leasing is here to stay, given its ideal fit for the growing market of young entrepreneurs.
Today, there are several strong industry players in the Coworking Space market and yet, the industry continues to see an influx of new entrants boasting of different themes and perks to attract a good mix of coworkers. Like any real estate which is "for sale", Coworking Spaces have smartly packaged their solutions to attract specific types of business which are usually looking for efficient, budget-friendly, and scalable office space solutions. There are flexible office spaces in Makati and BGC which are known to be the best addresses for any business to establish their legitimacy and prominence. For a small- or medium-sized business, getting a Coworking space in Makati or BGC may be a crucial step to strategically expand its coverage and get a larger piece of the market. Choosing the right Coworking Space, needless to say, is an important decision which could make or break the business' future growth. The quick 3-point checklist below will help individuals and entrepreneurs align their business' requirements with the solutions made available by coworking spaces in the market.
Availability of dedicated room and open spaces
Working in a coworking office means interacting with people who have different practices and values in business. There will be no singular company culture or corporate policies to follow – only basic house rules. It is important to check if the coworking space has both dedicated rooms and open spaces available as options. If and when you decide to expand and take a dedicated room for your team or simply need a space for some quiet, having dedicated spaces which will give you that "exclusivity" you need could help your business swiftly shift gears when needed.
Space "Personality"
Coworking spaces are, more often than not, designed to target specific industries and business types. Some spaces are cut for more formal business and groups, while some spaces are designed for creative and non-orthodox businesses. It is important to find a coworking space where your business' personality would also fit as this could mean getting the chance to co-work with complementing businesses, suppliers, or even potential customers. The whole point of coworking is expanding your human relations while doing your business more efficiently. So make sure you are in the right crowd.
Flexibility in pricing
The pricing scheme of the coworking space would also help you determine your finances while optimizing your hours in the office. Some spaces work on a per monthly contract, with a minimum number of months for occupancy, while other spaces offer a month-to-month scheme so you can expand or reduce the size of your business without burdensome commitments tying you down. Some even offer a per-day rate or a per-seat pricing. With options available, it is best to pick a flexible office space which answers the operational requirements of your business while helping you realize financial savings at the same time.
Coworking spaces have reinvented typical spaces which were once dormant and unproductive. It will continue to provide flexible office space solutions to young and upcoming entrepreneurs and growing businesses in the Philippines. This solution for office spaces is not a fad and is here to stay, providing the needed support for businesses looking for the right space to grow.