Renewal of Business Permit – 2019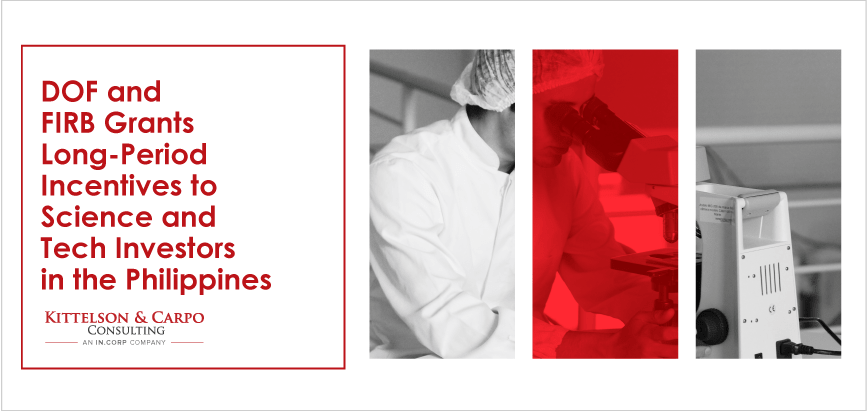 The Department of Finance (DOF) and the Fiscal Incentives Review Board (FIRB) grants a long period of incentives to companies that invest in science, technology, and other sectors "critical" to the economic recovery in the Philippines. 
DOF will be classifying the industries into three tiers based on their ability to create high-value and labor-intensive investments. 
FIRB also adopted the Strategic Investment Priorities Plan (SIPP) framework to help the setting of the menu and length of perks for key industries eligible under the Corporate Recovery and Tax Incentives for Enterprises (CREATE) Act. 
DTI Secretary Ramon Lopez noted that Tier 3 companies would receive the longest period of incentives, with a total of 16-17 years of income tax holidays (ITH). The addition of special taxes or enhanced reductions will be given to export companies, while domestic-focused businesses will be given 11 years of ITH. 
Tier 3 will include research and development activities, breakthroughs in health and science, generation of new knowledge, commercialization of patents, industrial designs, copyrights and utility models, and highly technical manufacturing activities.
DTI Undersecretary Rafaelita M. Aldaba added that Tier 3 would also involve vaccine development and production, manufacture of 3D printers, drones, robots, electric vehicles, predictive agriculture, new technologies, and innovative processes using artificial intelligence and machine learning.
Under Tier 2, tax perks will be available for 15-17 years for export market activities and 10-12 years for local enterprises, while Tier 1 incentives will be available for 14-16 years for exporting companies and 9-11 years for those focused on the domestic market.
Industries included under Tier 2 would be companies that manufacture supplies and parts not produced in the Philippines. Such would include the production of iron, steel and non-ferrous metals, copper rods, plastics and synthetics in primary form, basic chemicals, pharmaceuticals, fiber optic cables, refined petroleum, semiconductor devices, and other electrical components. 
Companies that would generate numerous employment opportunities, increase value to products, and provide support to sectors critical to industrial development will be categorized under Tier 1.
Tier 1 activities would include modern agriculture and food processing; design-focused industries such as furniture, games and toys, jewelry and garments; energy efficiency and environment-friendly activities; health and medical products; industrial parks; and ports, airports, and seaports.