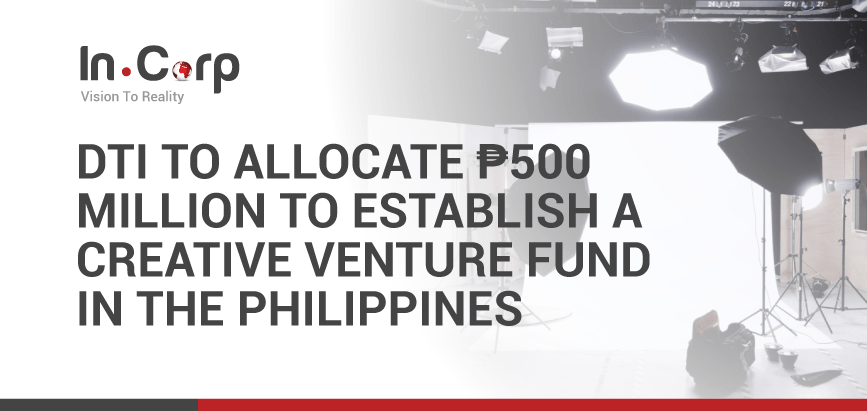 DTI to Allocate ₱500 million to Establish a Creative Venture Fund in the Philippines
The Department of Trade and Industry (DTI) seeks to allocate ₱500 million for a venture fund seeking to co-finance the business expansion of creative enterprises and individuals in the Philippines.
According to DTI secretary Alfredo Pascual's statement during the Philippine Creatives Industries Summit, DTI plans to establish a creative venture fund that aligns with the Philippine Creative Industries Development Act (PCIDA) goals.
Pascual stated, "The initial plan is to start with ₱500 million, but we didn't get the funding yet."
Pascual added that the funds would come from appropriations. He cited, "There will be an initial budget for the fund. Then we have to deploy the funds, and if we need more, then we can ask for additional funding."
Meanwhile, DTI Competitiveness and Innovation Group Undersecretary Rafaelita Aldaba stated that the government allocated ₱20 million to start the process for the creative venture fund.
Aldaba discussed, "Right now, we're starting with the ₱20 million fund. It's just for the year and the plan is just to jumpstart the whole process. But remember, we're also doing the same thing together with the National Development Company and so we'll just continue that program. But this time, the fund is going to be dedicated to creative startups."
Aldaba added, "So it can either be a co-investment, partnership, and some other forms of collaboration with other partners from the startup community."
According to Aldaba, the preliminary draft of the Philippine Creative Industries Development Plan may come out by the end of 2023.
Aldaba cited, "The first draft will definitely have to be finished by the end of the year. So our timetable is one year. And we're supposed to send it also to the Office of the President for approval."
In addition to the creative venture fund, the DTI has other initiatives under the Malikhaing Pinoy program, including establishing the Creative Industries Satellite Account and the Ensayo Creative Hub.