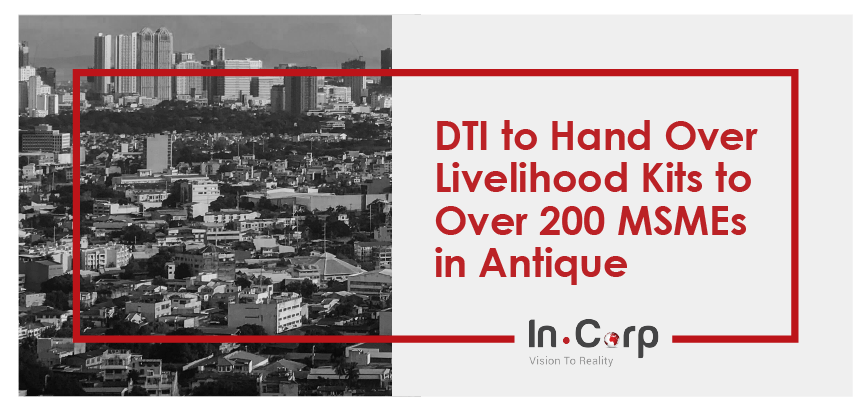 DTI to Hand Over Livelihood Kits to Over 200 MSMEs in Antique
The Department of Trade and Industry (DTI) plans to provide ₱3.8 million worth of livelihood kits to 235 qualified micro, small and medium-sized enterprises (MSMEs) that belong to the 4th and 5th class municipalities in Antique to help them learn how to run a business and gain profit.
DTI Antique Provincial Information Officer Engineer Lynna Joy Cardinal stated in an interview that they are currently profiling the recipients of their Livelihood Seeding Program-Negosyo Serbisyo sa Barangay (LSP-NSB) who will receive a ₱15,000 worth of livelihood kit.
Cardinal expressed, "With the help of the Barangay Development Council, we are in the process of profiling the MSMEs who had been affected by the coronavirus disease 2019 (COVID-19) and those who are really in need of the livelihood kits."
Furthermore, Cardinal noted that the recipients of the livelihood kit will be coming from 57 barangays in the district of Anini-y, Barbaza, Laua-an, Libertad, Pandan, Tibiao, Tobias Fornier, and Valderrama.
The livelihood kits grew from ₱6,000 last year to ₱15,000 this year.
Cardinal mentioned, "The qualified beneficiaries will also be the ones who will identify the livelihood kits that will be given them."
The variety of livelihood kits is yet to be known after the process of profiling, although most of the beneficiaries of the kit chose the sari-sari store package last year.
DTI also gave out livelihood kits to 706 recipients from 82 barangays in the 4th to 5th class in Antique last year.
DTI's goal is to hand out livelihood kits beginning June to August this year since they still need to be procured.
Before the recipients get their livelihood kits, they will be oriented on basic entrepreneurship, financial literacy, consumer rights and responsibilities, and DTI programs and services.