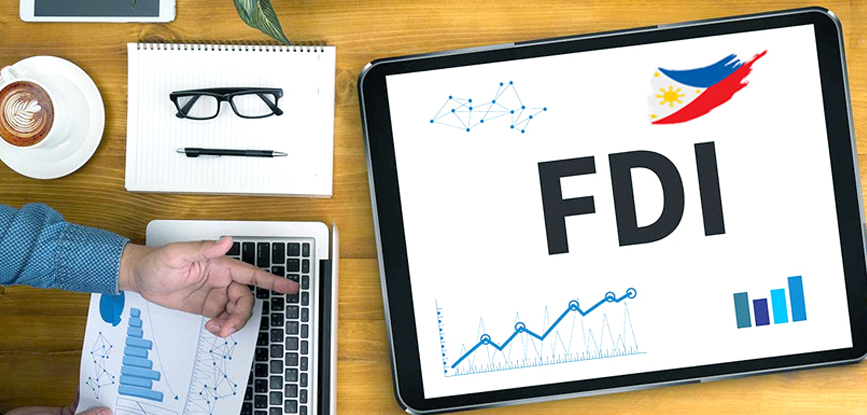 Foreign Direct Investments in the Philippines for 2018
The Philippine economy grew by 6.8% in the first quarter of 2018, according to the Philippine Statistics Authority (PSA).
Foreign Direct Investment (FDI) net inflows into the country hit $4.8 billion from January to May 2018, exhibiting a growth of 49% compared to the US$3.3 billion figure from the same period in 2017. According to the Bangko Sentral ng Pilipinas (BSP), this growth is mainly on account of the expansion in net equity capital investments by 469.1% to US$1.4 billion.
BSP also stated that about 80% of FDI net inflows were in the form of non-residents' investments in debt instruments issued by local affiliates (intercompany borrowings), which grew by 135.7% to US$1.3 billion from US$564 million in 2017.   
Foreign equity capital placements during this period were mainly from the United States, United Kingdom, Germany, Singapore, and Japan. Among these countries, Japan topped with an investment of US$147 million or 55.3% of the total FDI pledges. United Kingdom came in second with an investment pledge of US$27.9 million or 10.9% of the total investments for the quarter.
These equity capital placements were mainly invested in the following industries:
manufacturing

real estate

arts

electricity

gas, 

steam, and air-conditioning supply activities

financial and insurance

entertainment and recreation
The manufacturing industry received the highest amount of foreign investments, with US$169 million or 64.1% of the total investment pledges while the real estate industry received US$33 million or 12.6%.
In a statement, BSP said that investment inflows were boosted by continued favorable investor sentiment on the back of the country's solid macroeconomic fundamentals and growth prospects.