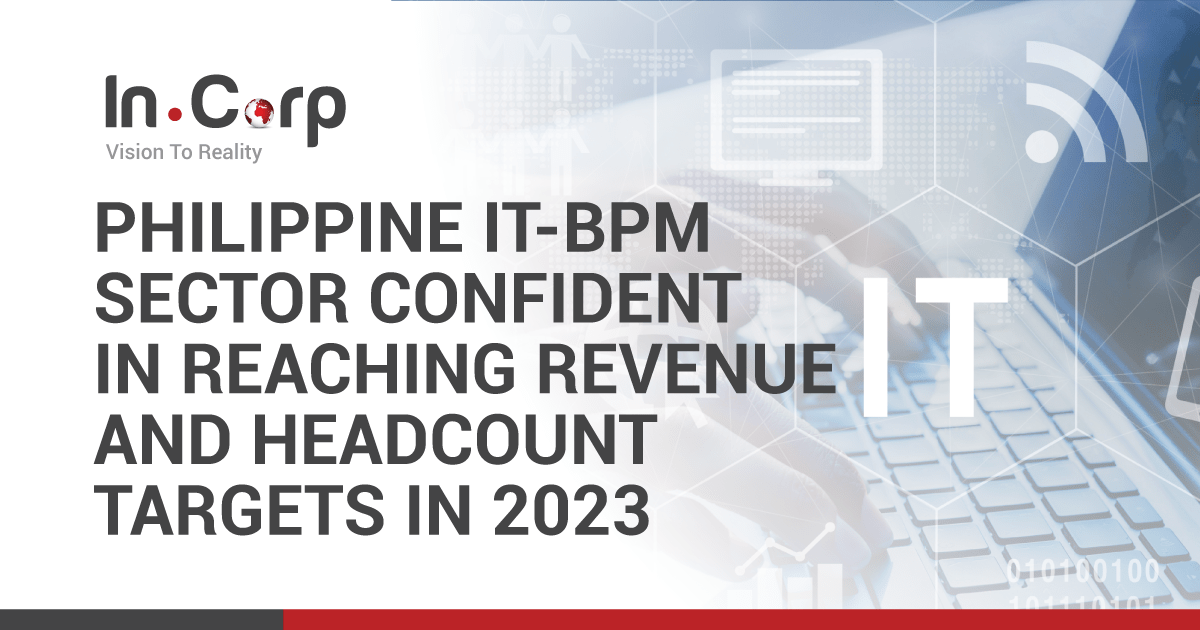 Philippine IT-BPM Sector Confident in Reaching Revenue and Headcount Targets in 2023
The industry group head of the information technology and business process management (IT-BPM) sector stated that he is confident in the industry meeting the revenue and employment headcount targets for 2023.
IT and Business Process Association of the Philippines (IBPAP) President, Jack Madrid, cited during a chance interview in Pasay City cited, "I think the targets at the beginning of the year are within reach. I do not think we will exceed it. It will be within that range."
Madrid noted that the sector seeks to reach 1.7 million full-time employees and $35.9 billion in revenues this year.
Madrid also stated, "We'll have a better feel of where we are going, maybe in the third quarter. One of the challenges in our industry is getting the data because the source of our data are many sources and we need to verify."
Madrid added, "Some of our member companies are a little bit hesitant in providing headcount numbers. So, we collect that a few times a year only. We will have a better feel [of it] by [the] third quarter. It is still too early in the year since we're still in the first half. We just collected year-end 2022 so we need to time it a bit better."
Madrid cited the contact center and healthcare services sectors as factors for growth in the Philippine IT-BPM industry.
Madrid stated, "It will continue to be driven by North America. I think the contact center will still lead the way. I just came from a healthcare investor roadshow and prospects are quite positive."
Madrid added, "The Philippines is very strong in healthcare because of our large number of registered nurses. We are the second-largest supplier of US-registered nurses. I only wish we had more because they're all getting hired, to the point that we don't even have enough nurses in our country. But that is a very bright spot for the IT-BPM industry."
In 2022, the IT-BPM industry reached a 10.3% increase or $32.5 billion in revenue and employed 1.57 million workers.