NEDA Expect Economic Growth in the Philippines As Lockdown Restrictions Eases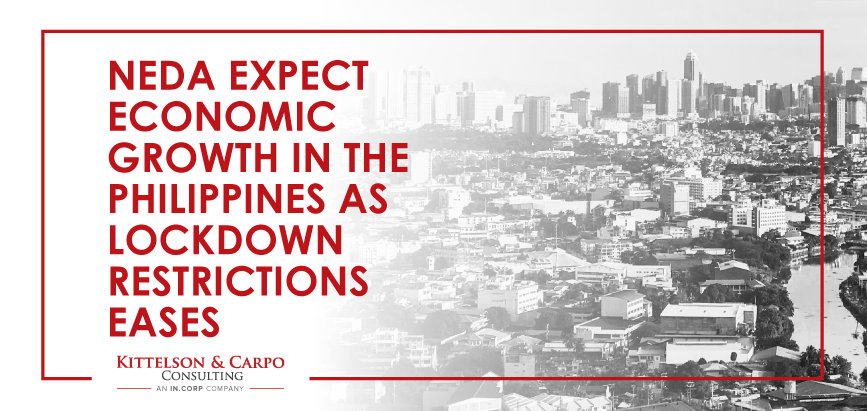 The National Economic and Development Authority (NEDA) expressed that easing lockdown restrictions and providing mass vaccinations will support economic growth in the Philippines by the fourth quarter of 2021.
NEDA Undersecretary Rosemarie Edillon remarked, "We are on our way to our recovery. Our second-quarter Gross Domestic Product (GDP) grew by 11.8%. But we had the Delta variant in August, and that is why we scaled back in terms of our growth targets. But we're confident that, looking at the numbers now in terms of COVID-19 [cases], we are looking forward to a very good fourth quarter."
Economic Managers noted that the implementation of strict lockdown to suppress the spread of the COVID-19 Delta variant decelerated the country's year-on-year (YOY) growth in the past quarter.
Moreover, they mentioned that the third quarter (Q3) GDP may be more substantial in comparison to the second quarter output due to more mobility among workers. 
Maybank Kim Eng, a Malaysian financial giant, foresees more positive growth figures in Q3 and the following year after successful mass vaccination programs in the Philippines. 
Maybank Kim Eng Analysts Chua Hak Bin, Lee Ju Ye, and Linda Liu predict that the real GDP growth of the Philippines will hit 5.5% in 2021, exceeding the government's 4 to 5% goal. 
Maybank's assessment showed that in 2022, the country's economy will flourish by a 7-9% target range. 
Maybank noted, "ASEAN is gradually reopening and easing border controls as vaccination rates climb. We are forecasting ASEAN-5 (excluding Singapore) to expand by 5.6% in 2022, significantly above China's GDP growth of 5%"
They stated, "ASEAN's growth recovery will be led by the Philippines 7%, Vietnam 6.7%, Malaysia 6%, and Indonesia 5.4% in 2022."
Maybank indicated that China has vaccinated four-fifth of its population with the first dose. However, due to the massive amount of people in the country, inoculation is slowing down giving other ASEAN nations to cope up easily. 
Maybank stated, "High vaccination rates will allow [ASEAN] to reopen their economies and borders more permanently under a 'living with COVID-19' strategy."
Maybank concluded that the Philippines is pledging foreign investment and tax reforms as they foresee economic improvement.