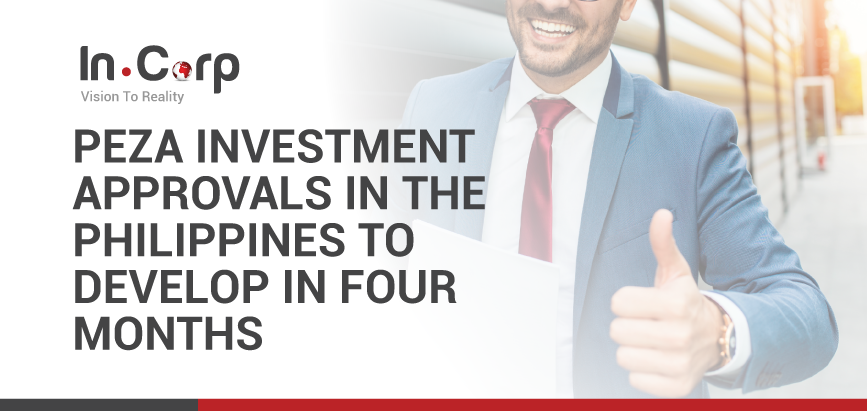 PEZA Investment Approvals in the Philippines to Develop in Four Months
Strong investment promotion and facilitation efforts drove approved Philippine Economic Zone Authority (PEZA) investments to more than double in the four months of 2023.
PEZA Director General Tereso Panga stated that the government agency approved 60 new and expanded projects worth ₱33.094 billion from January to April. This translates to 107.15% of the ₱15.975 billion approved in the first four months of 2022.
The PEZA stated, "The biggest project pre-qualified by the PEZA board for FIRB (Fiscal Incentives Review Board) approval is engaged in the manufacturing of biomass fuel products made from buyo-buyo (Piper aduncum-shrub), with investments worth P19.7 billion."
Approved investments in April 2023 reached a total of ₱20.56 billion, 162.37% higher than the ₱7.834 billion investments made in the same year of the previous month. Moreover, 14 new and expanded projects were launched last month and are expected to create 2,233 jobs.
These 14 projects include industries such as logistics service enterprises, export manufacturing, and IT enterprises. They are based in Baguio, Cavite, Laguna, Batangas, Cebu and South Cotabato.
Panga cited, "We believe that we are now reaping the results of the ongoing investment missions of President Marcos and his administration's investment initiatives and it is now up to us to follow through the pledges."
Panga added, "We remain positive that more investments will come to the Philippines with the big-ticket investments that we secured during the President's visits to Japan, [the] US, and Switzerland among others."
The PEZA noted that the current Administration's trip to the US resulted in $1.3 billion in investment pledges and 6,700 jobs generated, indicating American investors' renewed interest in the Philippines.
The PEZA explained, "The business environment is notably better within the special economic zones, particularly those available for export businesses operated by PEZA, known for its regulatory transparency, no red-tape policy, and one-stop shop services for investors," citing the US Department of State's remark on the investment climate statement in the Philippines.