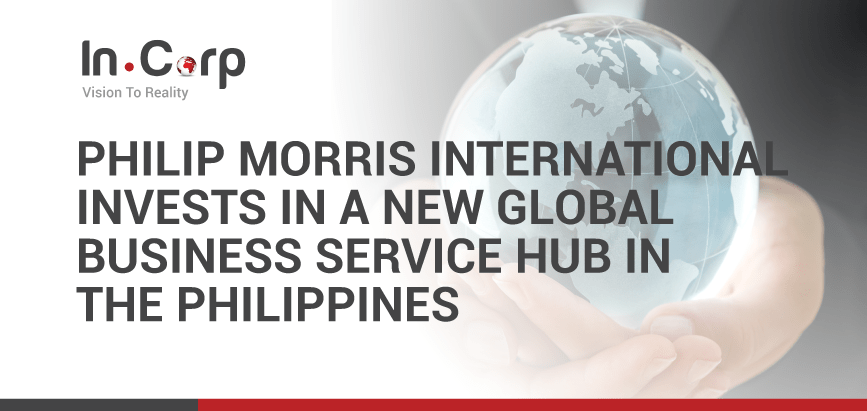 Philip Morris International Invests in a New Global Business Service Hub in the Philippines
Philip Morris International (PMI) is expanding its business in the Philippines as it invests in a new global business service hub in Manila.
The global shared service center, registered by the name of PMI Business Solutions (Philippines) Inc., aims to provide business solutions to PMI affiliates in Asia-Pacific, including the Philippines and Europe.
The PMI business solutions will be an addition to the services provided to PMFTC Inc., a business combination between LT Group Inc. and PMI, which leads the transformation of the Philippine tobacco industry.
The global shared service center is anticipated to generate hundreds of new careers in the next three years, primarily now that it is an advantageous time amid the economic downturn due to the COVID-19 pandemic.
PMI's driving factor in expanding a strategic global hub in Manila was the substantial number of Filipino talents and niche skills.
PBS President Sharmini Krishnan stated, "The Philippines was chosen as a strategic location because of the diverse talent pool and availability in the country that would enable us to launch new capabilities to fuel transformation across PMI."
Krisnan noted at the inauguration of the new office at 8 Rockwell, Makati City, "Global Hub – Manila will enable the design of digital and global solutions for PMI and deliver business solutions in the area of Finance, People & Culture, and Information Technology." It is the second global center established by PMI.
The establishment of the global service hub is part of PMI's multi-year investment and economic value creation plan in the Philippines that would produce almost 1,000 new jobs on top of 2 million already employed individuals and their beneficiaries in the rotational rice-maize-tobacco industry in both upstream and downstream of the value chain.
The new company is advancing from a transactional to an expert-based organization, broadening the services beyond finances to areas related to customer and consumer solutions, data analytics, and project management. As of today, it is in service of more than 30 countries with more than 350 colleagues.
PMI's expansion in the Philippines came on the trail of its ambitious smoke-free future vision to stop selling cigarettes one day. On the other hand, the investment is a tribute to PMI's confidence and commitment to the Philippine economy.