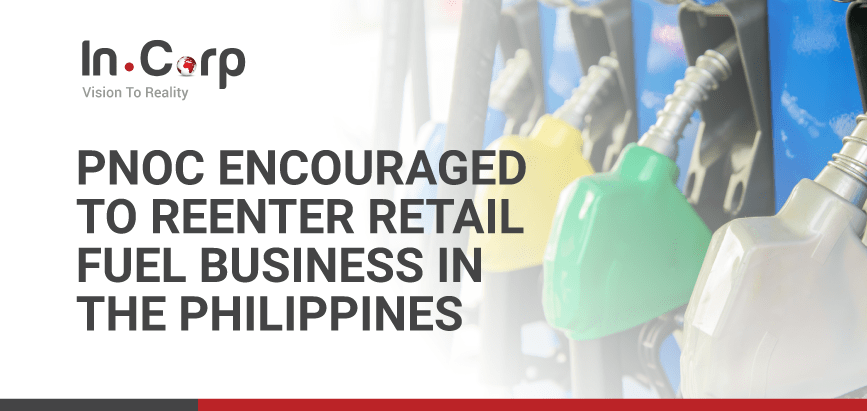 PNOC Encouraged to Reenter Retail Fuel Business in the Philippines
One of the directors of State Firm Philippine National Oil Company (PNOC), Rex Tantiongco, stated that the oil firm should be active again in the retail market as an "independent oil player" in order to address the effect of the petroleum price increases. 
Tantiongco was chair of the Energy Regulatory Board, which decided on the approval of pump price changes proposed by oil firms prior to the downstream petroleum industry being deregulated in 1998.
State firm PNOC should become active again in the retail fuel market as an "independent oil player" to help address the impact of oil price increases, according to one of its directors Rex Tantiongco.
Tantiongco proposes that the government take measures would stabilize the prices of fuel products to help users, especially those who are in the transport sector. 
Since the heat of Ukraine and Russia, a fast change in oil prices resulted in a net increase of ₱19.30 per liter of diesel, ₱8.80 per liter of gasoline, and ₱15.20 per liter of kerosene.
Tantiongco noted, "The depressing impact of the continuing hikes in prices, if not mitigated, could result in [the] transport sector, labor sector, and commuter unrest."
Tantiongco is pushing for the expansion of PNOC's function itself or a subsidiary of the state firm by way of distribution and marketing and tolling or a business agreement with Petron Corp.
Tantiongco expressed that through the partnership, PNOC would be able to sell petroleum to the public transport "at a calibrated amount of cash rebates without indulging in predatory pricing."
In addition, he said that this would be an "ayuda" to targeted consumers of fuel products. 
Tantiongco cited, "This privilege [to buy at lower prices from PNOC] is limited to franchise holders and, thus, should be properly coordinated with the Department of Transportation and the Land Transportation Franchising Regulatory Board. This scheme is easy to administer, [with] less red tape, and can minimize, if not eliminate, corruption, since it would benefit only the daily gas consumption of the legitimate public utility drivers directly, not passing through channels."
Moreover, some private oil companies are already utilizing cash rebates, discounts, or sales incentives for their customers.
Through this proposed PNOC business, the state firm will also supply petroleum products and other transportation supplies like tires and batteries to all local and national government entities at current market prices.