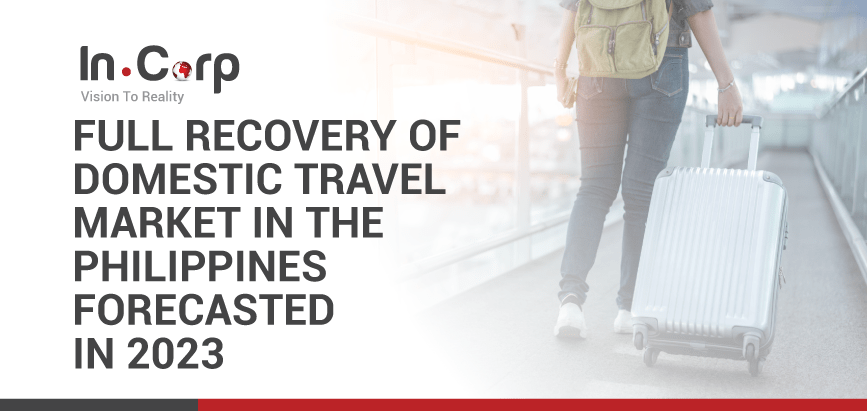 Full Recovery of Domestic Travel Market in the Philippines Forecasted In 2023
Department of Tourism (DOT) Secretary Maria Esperanza Christina G. Frasco cited that the Philippine domestic tourism market will fully recover in 2023 following the recovery from the pandemic.
Frasco stated, "We fully anticipate the 100% recovery of domestic tourism this year, meaning no less than 122 million domestic trips with the growth that we are seeing."
According to Frasco, the Philippines recorded over 1.87 million international visitor arrivals as of May 2, which keeps the 4.8 million tourist target in 2023 reachable. She added that most visitors are from South Korea, followed by the US, Australia, Canada, Japan, and China.
Frasco noted that the 4.8 million tourist target in 2023 is still a "moving target" depending on the tourism industry's recovery.
Frasco discussed, "We are very confident of accomplishing our goals. I consider this to be our baseline and not our ceiling. While these numbers have been identified, we should not stop trying to take in more international arrivals."
Moreover, Philippine Travel Agencies Association President Patria T. Chiong also cited the need to advertise domestic destinations.
Chiong explained, "We are encouraging our Filipino travelers to not only travel internationally, but we should also promote our own country by traveling domestically."
Chiong added, "We should also promote the other cities because we also have Cebu, Davao, Siargao, and other destinations. The country is an archipelago and we have more than 7,000 islands. And we cater to all types of tourists depending on your preferences and budget."
Furthermore, the Hotel and Restaurant Association of the Philippines (HRAP) Vice President Robert John Horrigan also called for the rise of Philippine tourism in the gross domestic product (GDP) share to 20% from 12.9% in 2019.
"We really need to bring our GDP for tourism to 20% like some of our neighbors like Thailand and Malaysia, with the help of the new international airports and infrastructure," Horrigan noted.
The Philippines recorded ₱1.784 trillion in combined international and domestic tourism revenue in 2022. According to the DOT, the tourism industry employed 5.2 million people.