SEC Further Extends Deadline on Filing of Reports For Publicly-Listed Companies in the Philippines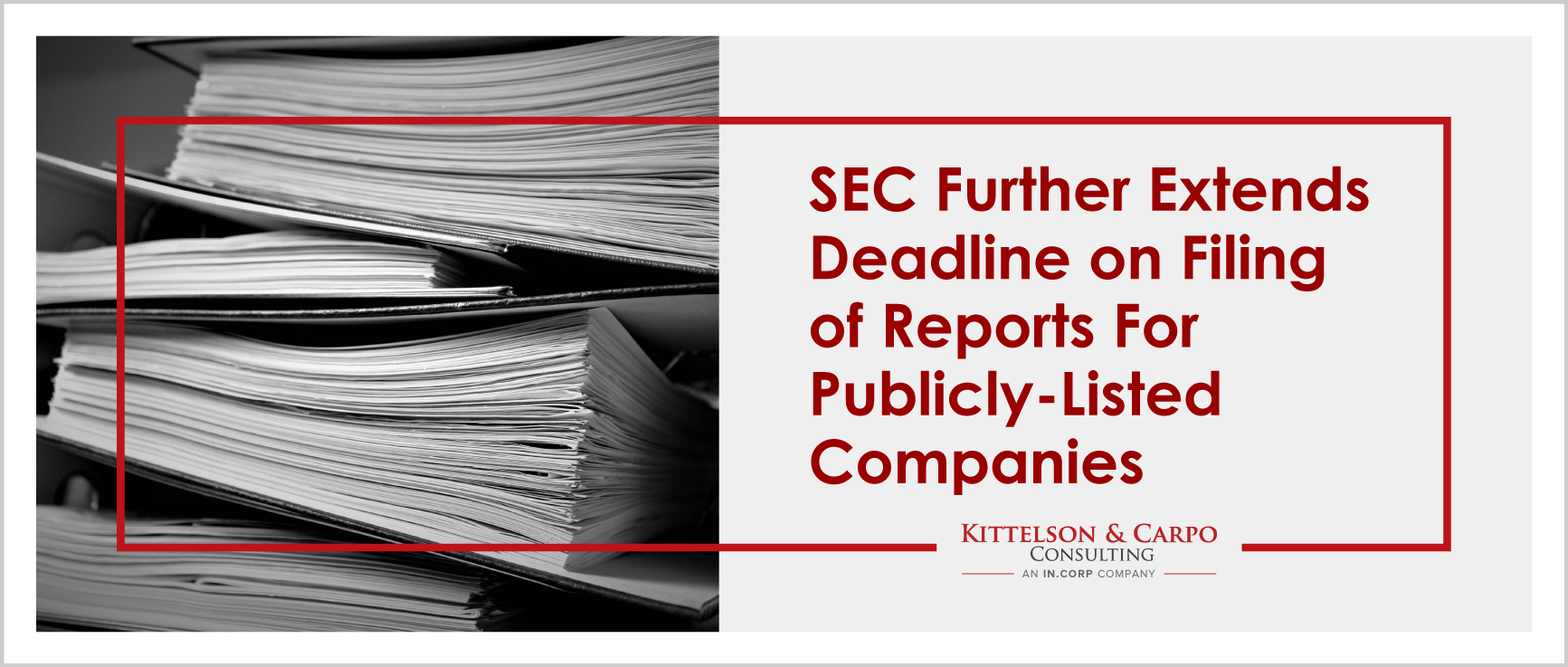 The Securities and Exchange Commission (SEC), in a press release, has extended the deadlines for submission of the Integrated Annual Corporate Governance Report (I-ACGR) and Sustainability Report for publicly-listed companies, issued on April 24, 2020, as a relief for the business sector amid the challenges brought by the recently extended Enhanced Community Quarantine (ECQ) due to the coronavirus disease (COVID-19) pandemic.
Integrated Annual Corporate Governance Report
SEC extends the due date for the submission of the I-ACGR wherein automatic application of the extension shall take place. Businesses that wish to submit their respective I-ACGR may still do so on the original deadline.
| | |
| --- | --- |
| ORIGINAL DUE DATE | EXTENDED DUE DATE |
| I-ACGR must be submitted every 30th of May | Deadline for submission is extended until July 30, 2020 |
Sustainability Report
Under SEC Memorandum Circular (MC) No. 13, Series of 2020, the deadline for submission of the Sustainability Report as an attachment to the Annual Report has been extended until June 30, 2020 or sixty (60) days from the lifting of travel restrictions.
EXTENDED DUE DATE
June 30, 2020 or 60 days from the lifting of travel restrictions*
(*whichever comes later)
The extension covers publicly-listed companies whose fiscal year ended on November 30 or December 31, 2019. The deadline has been issued relative to the extended period for filing of Annual Report, as indicated under SEC MC No. 5, s.2020.
Filing of Annual Report even with the absence of Sustainability Report shall not be marked as incomplete provided that the latter must be submitted not later than the given period of compliance.
A copy of the previously submitted Annual Report and a certification signed by the company's president shall be required upon filing of the Sustainability Report through an Amended Annual Report.*
The extended period for submission shall automatically apply and be made available to publicly-listed companies even without filed requests. Businesses who wish to submit reports on the original deadline, which is 105 days after the end of the FY, shall likewise be allowed.
*Certificate must indicate that the filing of the Amended Annual Report is for the sole purpose of submitting the Sustainability Report without any changes made to the previously filed Annual Report.