SEC Introduces Measures to Ease Financial Burden of Borrowers in the Philippines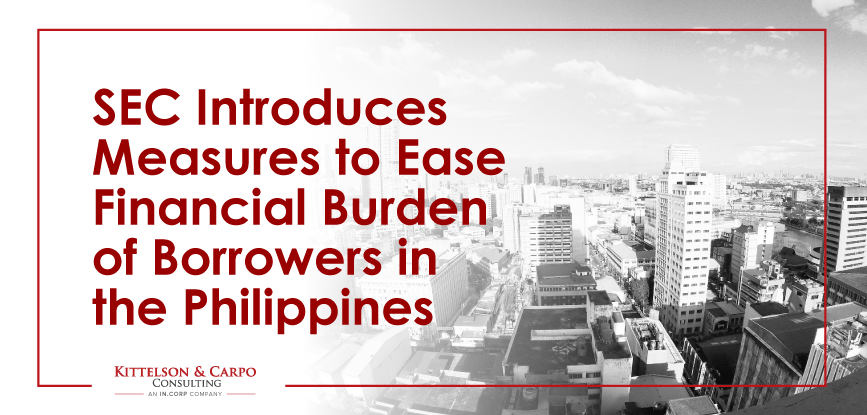 The Securities and Exchange Commission (SEC), in a public notice dated June 11, 2020, has released several measures to ease the financial burden of borrowers in view of the grave effect of the Coronavirus (COVID-19) pandemic impact in finances of the Filipinos. Financing companies (FCs), Lending Companies (LCs), and Microfinance NGOs (MF-NGOs) are highly encouraged to espouse the released SEC measures as an additional aid to borrowers aside from the mandatory grace period stipulated in the Sec. 4(aa) of Republic Act (RA) No. 11469, otherwise known as the Bayanihan to Heal As One Act and its Implementing Rules and Regulations (IRRs).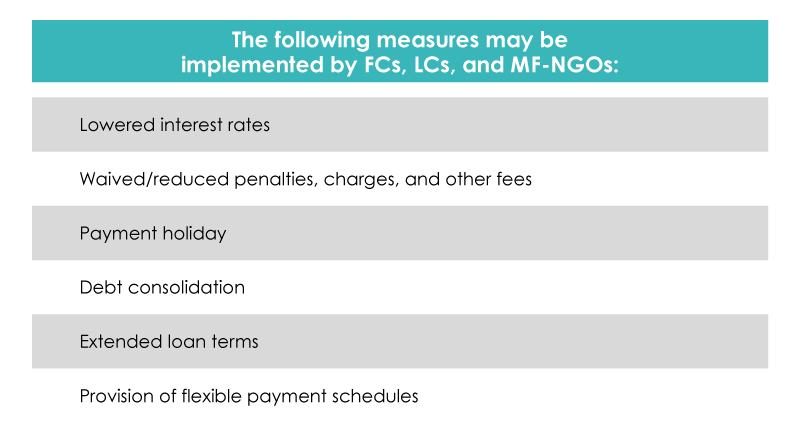 *Other programs/schemes may also be developed and implemented to ease the burden of the borrowers in view of the COVID-19 pandemic's impact.