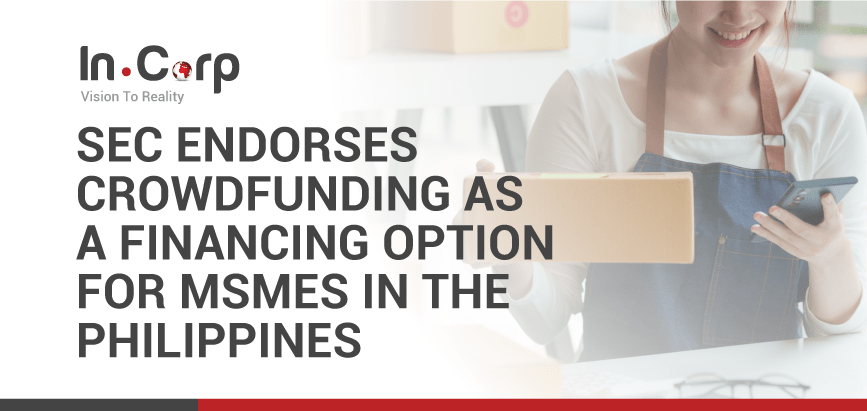 SEC Endorses Crowdfunding as a Financing Option for MSMEs in the Philippines
The Securities and Exchange Commission (SEC) pitched the capital market as a crowdfunding source for micro, small, and medium enterprises (MSMEs) during their nationwide roadshow in Cebu City on March 17.
Startups and small and medium enterprises typically conduct crowdfunding activities to raise funds. The public can then support or fund a business idea online.
SEC Commissioner Karlo Bello cited that the pitch seeks to utilize the potential of MSMEs for further growth. This is in line with the Administration's order to provide different financing options for small businesses.
Bello discussed, "This government recognizes that MSMEs are the backbone of a resilient national economy, due to their nature of stimulating domestic demand through job creation, innovation, and competition."
The Philippine MSME network accounts for 99.5% of the total businesses in the country, employing 63% of the local workforce, constitutes 25% of the country's exports, and contributes around 40% to the national economy.
In addition to Bello, Executives from SeedIn Technology Inc., Investree Philippines, and Eastern Securities Development Corp. discussed how MSMEs and start-ups can call for assistance.
Over 200 businesses raised capital through Investree and Seedin Technology as of December 2022. Seedin Technology also acquired a total of ₱1.34 billion for 259 projects during the same period.
Cebu provincial board member Glenn Soco also showed his gratitude to the SEC for pushing the idea during the roadshow in Cebu, as the concept aligns with the local government's vision for growing MSMEs.
Soco noted, "When we talk about MSMEs, the provincial government is all ears. (MSMEs) support what Cebu is all about. We could not imagine Cebu without its micro, small, and medium enterprises."
Moreover, Philippine Stock Exchange (PSE) President Ramon Monzon and Investment and Capital Corporation of the Philippines (ICCP) President and CEO Valentino Bagatsing also cited the benefits of listing on the stock market for business expansion in the roadshow.