SEC Releases New Deadline on Submission of Mandatory Disclosure Form in the Philippines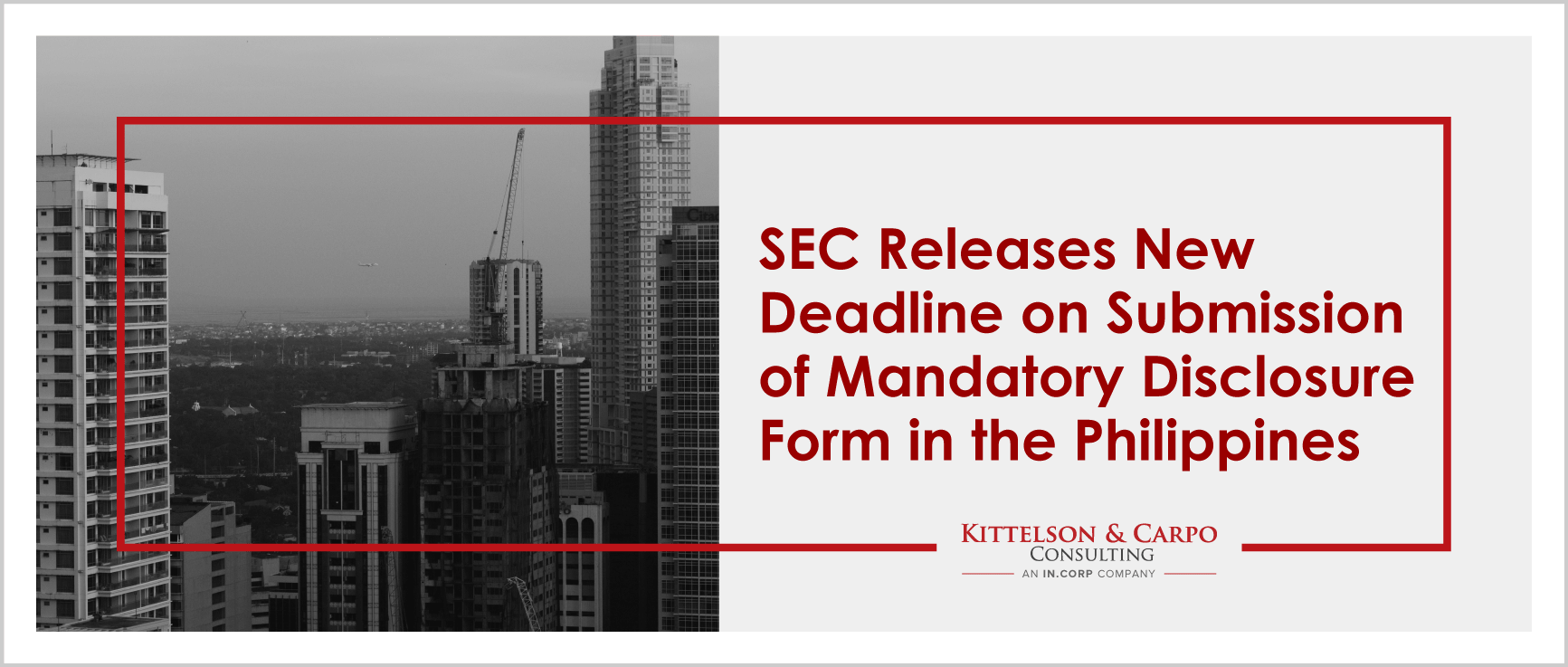 The Securities and Exchange Commission (SEC), in a public notice dated June 2020, has further extended the deadline for submission of the Mandatory Disclosure Form (MDF) for non-stock corporations.
ONLINE FILING
Online filing and submission of the MDF shall immediately be acted upon by the Non-Stock Corporations who are yet to submit hard copies of their MDF. Online forms shall be accessible on weekdays, Monday to Friday from 8:00 AM to 5:00 PM only.*
*We encourage immediate MDF filing and submission to avoid difficulties in compliance on the deadline of filing. 
COVERAGE
The notice shall apply to all non-stock corporations in the Philippines.
APPLICABLE CHANGES

IMPORTANT REMINDERS
Online filing and submission of the MDF shall be considered ONLY as partial compliance. 
The following must be accomplished for full compliance with SEC:
Original duly-signed MDF

Notarized printed copy

Submission of (a) and (b) to the SEC Main Office or any of its extension offices

on or before the deadline

.