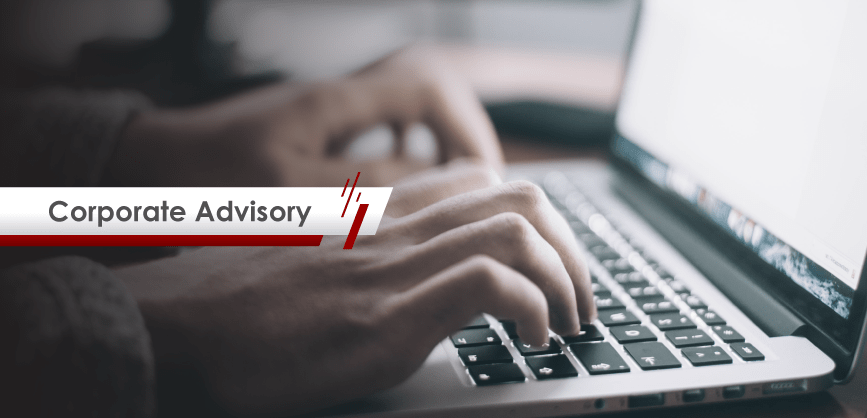 SEC Now Requires Corporations to Digitally File their Annual Reports in the Philippines
The Securities and Exchange Commission (SEC) issued SEC Memorandum Circular (MC) No. 3-2021 to prescribe the use of the Online Submission Tool (OST) for the filing of audited financial statements (AFS), general information sheets (GIS), and other annual reports of registered corporations in the Philippines. 
What Reports Must Be Filed Through OST?
The following annual reports are required to be filed through OST:
Audited Financial Statements (AFS)

Duly stamped received by the Bureau of Internal Revenue (BIR) of proof of filing with the BIR should be attached to the AFS

Duly signed by the auditor and all required signatories

Compliant with all the AFS requirements as stated in the checklist available on the SEC website

Sworn Statement for Foundation (SSF)
General Form for Financial Statement (GFFS)
Special Form for Financial Statement (SFFS)
General Information Sheet (GIS)
Affidavit of Non-Operation (ANO)

, to be filed together with the GIS/FS (filer may submit a GIS/FS without any movement/change)

Affidavit of Non-Holding of Annual Meeting (ANHAM)

, to be filed together with the GIS (also, the filer may submit a GIS, without any movement/change [no meeting held])
Note: Filing is optional for both the ANO and ANHAM, and is considered as an option provided to the public. However, should the filer choose to submit the ANO and ANHAM, these are deemed not filed without being attached to the GIS/FS and GIS, respectively. 
Can I Still Submit Hard Copies of Annual Reports to SEC?
No, hard copies of the SEC reports enumerated above SHALL NO LONGER BE ACCEPTED. In addition, submission through email, mail, courier, and chutebox is no longer allowed. 
Where Should I File Other SEC Reports Not Included in the List?
SEC reports other than AFS, GFFS, SFFS, GIS, ANO, ANHAM, and SSF shall be filed through email at ictdsubmission@sec.gov.ph.
Is it Mandatory to Enrol in the OST?
-Yes, all corporations and partnerships registered with SEC are mandated to enrol in OST and submit annual reports through the system starting March 15, 2021. 
The full list of requirements and step-by-step process for enrollment to OST can be viewed in Sections 5 and 6 of the SEC MC No. 3-2021.  
I'm Having Problems Enrolling/Submitting Reports Through OST, What Should I Do?
Filers who have encountered technical difficulties during enrollment or submission of reports are advised to visit the nearest SEC office to file through OST Kiosks. The kiosks will be available for six (6) months, from March 1 to September 30, 2021. Subsequent submissions must be done remotely. 
In the event that filers encounter technical difficulties while using the OST Kiosks, they are advised to submit their reports over-the-counter and present the Notice generated by the OST Kiosk confirming the technical problem that occurred during enrollment/submission. 
Deadline for Submission of Annual Reports Through OST
All corporations shall submit their GIS within thirty (30) days after their Annual Meeting. 
All stock corporations, including branch offices, representative offices, regional headquarters, and regional operating headquarters of foreign corporations, shall enrol and file their AFS through OST depending on the last numerical digit of their SEC registration or license number, in accordance with the following schedule:
| | |
| --- | --- |
| Schedule of Filing With SEC | Last Numerical Digit of SEC Registration or License Number |
| April 1 to 30 | 1 |
| May 1 to 31 | 2 |
| June 1 to 30 | 3 and 4 |
| July 1 to 31 | 5 and 6 |
| August 1 to 31 | 7 and 8 |
| September 1 to 30 | 9 and 0 |
All stock corporations may enrol and submit their reports through OST even prior to their respective filing schedule.
For stock corporations unable to enrol and file their AFS through OST based on the above schedule, filing of reports over-the-counter SHALL NOT BE ACCEPTED. Such corporations are mandated to still enrol and file through OST.
Want to know more about the new list of requirements for submitting your annual reports in the Philippines? Visit this link to access the official copy of the issuance.
If this corporate advisory is not applicable to you, please disregard this email.