SEC Toughens Rules to Fight Against Money Laundering in the Philippines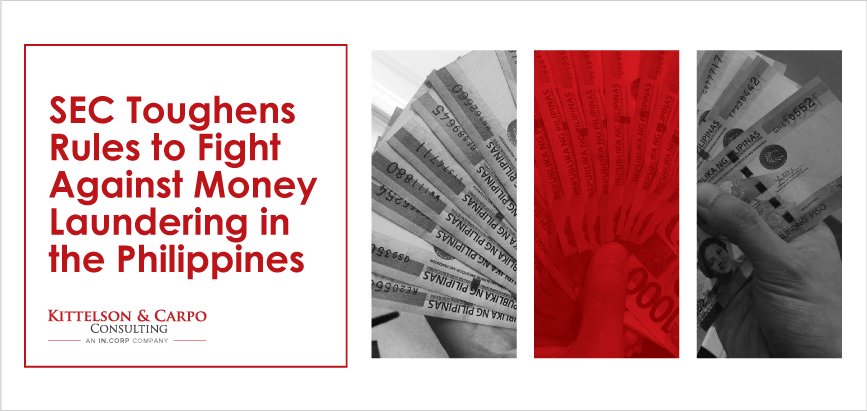 The Securities and Exchange Commission (SEC) released a memorandum to improve its efforts to fight against money laundering and terrorist financing in the Philippines. 
SEC now requires greater transparency in corporate ownership and cracking down dummies. The measure aims to ensure that the Philippines avoid the gray list of the Paris-based Financial Actions Task Force (FATF).
The SEC Memorandum Circular No. 1, series 2021 provides guidelines in preventing the misuse of corporations for illicit activities by promoting the transparency of beneficial ownership. 
The memorandum requires corporations to disclose the identities of beneficial owners and persons who own or effectively control the company's operations. It also prohibits the issuance of bearer shares. 
SEC Chair Emilio Aquino stated, "Arrangements that allow shareholders or members to hide their identity expose corporations to the risk of being misused for illicit activities such as money laundering and terrorist financing."
He added, "The newly issued guidelines will provide [SEC] with adequate, accurate, and timely information to combat such unlawful activities while cementing our commitment to international standards and best practices against money laundering and terrorist financing."
SEC adopted the recommendations in the 2019 Mutual Evaluation Report of the FATF to craft the recent guidelines. 
The memorandum requires corporations, other than publicly-listed companies, to disclose and record in their stock and transfer book the alienation, sale, or transfer of sales stock, the date thereof, by whom, and to whom within 30 days. 
All corporations registered with SEC are required to keep and preserve in their principal offices adequate, timely, and accurate information relating to their beneficial owners.
Violators will receive a fine of ₱5,000 to ₱2,000,000, plus ₱1,000 for each day of continuous violation. Suspension or revocation of the Certificate of Incorporation and other penalties may also be imposed.