SEC to Develop Rules for Digital Asset Exchange in the Philippines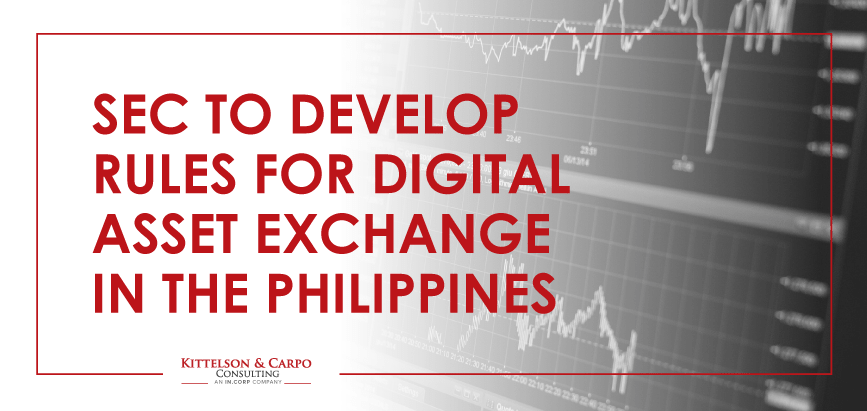 The Securities and Exchange Commission (SEC) is developing rules and regulations for digital asset offerings (DAO) and digital asset exchanges (DAX) in the Philippines. 
According to the SEC, the rules aim to provide the public with more investment options and protect them from DAO and DAX misuse. 
SEC Chairperson Emilio Aquino stated, "As it supports new and emerging business concepts, [SEC] is cognizant of the risks that come with innovations."
He added, "To manage the risks, [SEC will] embedded safeguards in every policy action and will further intensify its enforcement and education campaigns to protect not only investors and other financial consumers but also the integrity of the business sector."
SEC Associate Commissioner Kelvin Lee noted that the rules and regulations for DAO and DAX are currently undergoing revisions. SEC will also be taking comments from the public sector into consideration to help guide the revision. 
Aquino expressed that they aim to finalize the rules by the end of the year to allow DAX to establish and provide prospective issuers time to start planning for DAO.
As part of the revision, SEC also decided to broaden the scope of DAO and DAX rules to ensure that all digital assets are included in the final draft. 
SEC shared that the agency continues to place measures to support the continuous growth of the financial and business sector in the Philippines. 
For instance, SEC issued Memorandum Circular No. 18 s.2019 and Memorandum Circular No.  19 s.2019, ensuring transparency of financial and lending companies in the country. 
Lee concluded, "SEC remains committed to adapting to the times, encouraging the Fintech landscape to grow, and cooperating with our stakeholders on the needed synergy to ensure that the financial and business sector, in particular Fintech, continues to not just survive, but to thrive in the Philippines."